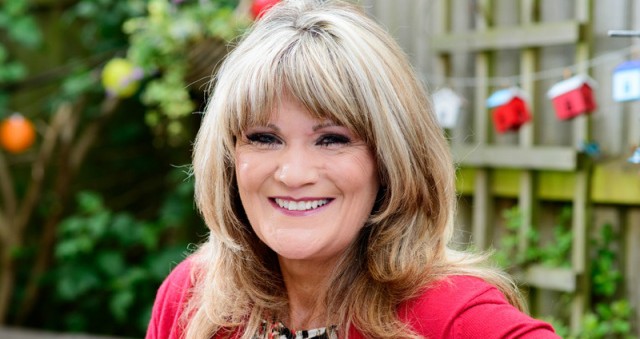 A foster carer supporting teenagers in Somerset has written an insightful piece to encourage future foster carers to come forward this Foster Care Fortnight.
Belinda Pickard, a mother to four and grandmother to four, has been a foster carer with Somerset County Council for four years. She lives in South Somerset and currently fosters a 17 year old boy.
The Council seeks caring people to foster an older child or teenager, and is inviting them to a special Foster Care Fortnight event on Wednesday 10 June to find out more.
In Belinda's article, which appears on the Council's recently-launched fostering and adoption website, she says she prefers working with young people who are about to become adults because "it's an exciting time, and we can make a difference".
She also offers a glimpse into her experiences with young people, and her advice for individuals considering fostering older children and teenagers in Somerset.
Belinda writes:
"I'm sure we all at one point in our teenage years felt that no one understood us.
"Most teenagers, even those who are able to live with their birth families, feel insecure at some point. Imagine how a young person who cannot live with their family will feel.
"Young people need help to organise their lives, to deal with their feelings and have good times with friends, and where possible, to stay in touch with their family.
"Foster carers need to help young people learn the good practical skills they'll need in future, such as cooking and managing money, especially if they move to live independently – just the same as we did. And if, like me, you have already had teenagers of your own, it's just the same!"
She adds:
"Teenagers need carers who are reliable, patient, understanding, and good listeners, who are able to negotiate and have a good sense of humour… oh, and even a bit more patience!"
Belinda also describes it as a "privilege" to work as a foster carer in Somerset.
"The support you receive is second to none," she says. "You don't work alone; you are part of a professional team who all care about the children in our care."
Belinda's piece can be read in full by clicking here.
Her fostering video is also available to watch by clicking here.
Somerset County Council is holding a special Foster Care Fortnight 2015 event in Bridgwater on Wednesday 10 June, 7pm-9pm, at the Canalside venue (TA6 6LQ). It features an on-stage Q&A with former and current foster carers for young people, and information stands on different kinds of fostering.
To find out more about fostering, including taking an online 'Can I foster or adopt with Somerset County Council?' quiz, visit http://www.fosteradoptsomerset.org.uk or phone 0800 5879900.