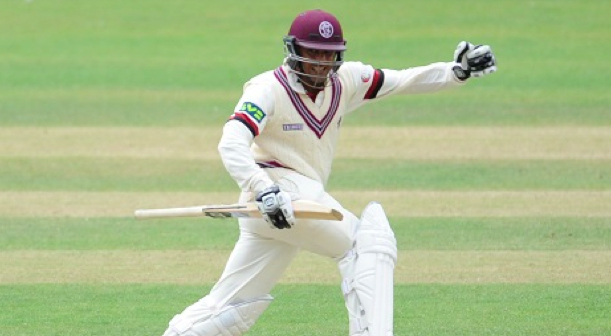 When Abdur Rehman hit Matt Carter to the mid wicket boundary 10 minutes before lunch he completed a memorable two wicket victory and the double, for Somerset over Nottinghamshire at the County Ground.
Chasing 401 for victory in the fourth innings on a wicket that helped the spinners, Somerset are indebted to overnight batsman Pete Trego and Jim Allenby who both completed half centuries and added 116 runs together to pave the way for this incredible win.
Afterwards Marcus Trescothick said:
"This was a brilliant game of cricket and we capped it off with a fantastic ending. It was fairly tight but if you look at the cricket that was played over the three and a half days it has been good quality.
"The pitch was fantastic and made for some good cricket and I am delighted that we came out with a victory to top it off."
Somerset were 200 runs behind on the first innings about which the captain said:
"You are always trying to fight back hard from that position but you have it in the back of your mind at Taunton that you can graft out and get runs, which we saw against Middlesex here earlier this season."
Talking about the match winning partnership between Trego and Allenby the skipper said:
"It wasn't just the amount of runs they got it was the positive way they went about it. You need to score the runs quickly or else the pressure builds up."
Marcus added:
"I am delighted for Tregs and Jim and their partnership was absolutely crucial in the context of the game."
Read the full report and buy tickets by visiting the Somerset County Cricket Club website.