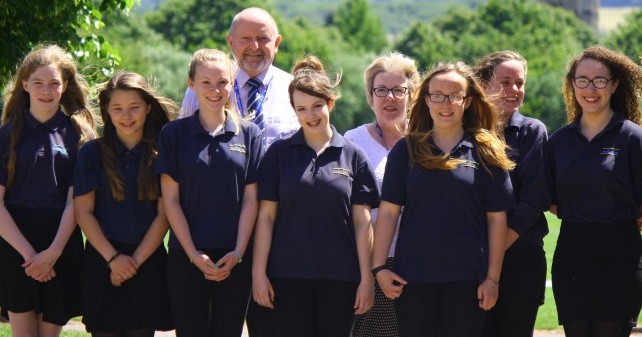 Schools from across Somerset including Selworthy, Bishop Fox's and St George's Catholic School have raised a staggering £47,000 for communities affected by the devastating earthquakes in Nepal.
All schools were contacted by the Blue School in Wells and initially invited to take part in a dress down or 'mufti' day to raise funds for the Disasters Emergency Committee (DEC). More than 140 schools signed up* and many came up with their own alternative fundraising events.
With a few schools still to send in their contributions, the current total stands at £47,809.83.
Cllr Frances Nicholson, Somerset County Council's Cabinet Member for Children and Families, said:
"I never fail to be impressed by the resourcefulness and incredible generosity of our school communities.
"Pupils and teachers are under more pressure than ever before and have still found the time and energy to raise this phenomenal sum of money for people on the other side of the world.
"I'm extremely proud of their efforts and would like to say a big public thank you on behalf of the whole of Somerset to everyone who took part."
The idea of a county-wide fundraiser was first suggested by the Student Council at the Blue School in Wells and quickly won the support of the two groups that represent primary and secondary school headteachers across Somerset. Some individuals and businesses, including the RK Bell Group of Bridgwater, also donated after hearing about the fundraising campaign.
Cllr Nicholson added:
"I'd particularly like to thank the Blue School in Wells for coming up with the idea, gathering support from other schools, and then collecting up all the money. They've clearly worked really hard to promote the fundraising drive and deserve a huge amount of credit for its success."
Steve Jackson, head teacher at the Blue School, said:
"We have been overwhelmed by the response to this initiative and would like to take this opportunity to thank all the schools who so willingly made the time to contribute to this most worthy of causes.
"This is a busy time of year for all schools of all phases and we have all had to work around exams and a multitude of other commitments. To my knowledge, this is the first time we have attempted a countywide fundraising initiative including all schools regardless of size and phase and it has shown what we can do when we all work together."
A 7.8 magnitude earthquake struck Nepal on 25 April, leaving at least 7,500 people dead, injuring more than 14,000, and leaving millions more in urgent need of food, water, shelter and medical care. The country was then rocked by a further earthquake of 7.3 magnitude on 12 May.