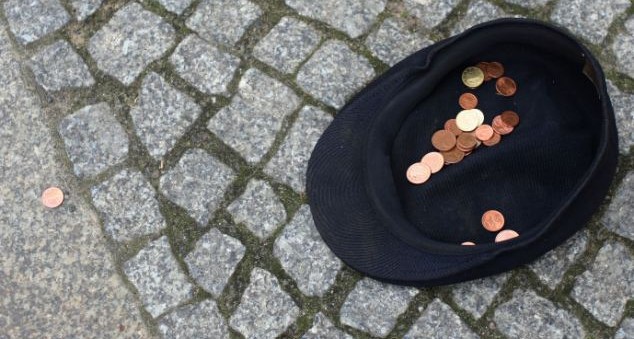 Instead of giving money to beggars in Taunton and potentially doing more harm than good, Avon and Somerset Police are asking that you consider other ways to help them get the help they need.
Their Town Centre Team officers have been working with local charities towards preventing begging and anti-social behaviour associated with it.
There are a known few who beg purely for sustaining a drink or drug habit and that's why police are asking people to consider other things rather than handing over spare change to someone seemingly in need.
Money donated which is used for drugs or alcohol won't solve any of their problems and could cause continued harm. Police are asking that people consider a donation to charity instead.
The charities are providing a chance to lead a healthier lifestyle. Police are sharing information about those caught begging in the town with the most appropriate organisation and finding out whether they are receiving the best help available to them.
Town Centre Beat Manager PC Jim Breakwell said:
"Unfortunately there are a small number of persistent beggars in the town who can be quite demanding and beg purely to feed a habit.
"We are currently trying to educate them that begging will not be accepted in the Town, especially given that there are fantastic support agencies such as TAH, Open Door and the Food Bank that are there to help.
"There isn't any need for anyone to be begging on the streets of Taunton with the amount of help which is available to them. Anyone who sees this happening should call 101 and let our team know.
"We'll always try to help people who have been reduced to begging, but there comes a point when those doing it persistently could find themselves being prosecuted."
If you would like to help the homeless of Taunton, you can offer money, time as a volunteer or donate things such as food or clothing to:
Taunton Association for the Homeless www.tah.org.uk/support-us/ or call 01823 271326
Taunton Open Door www.tauntonopendoor.org.uk or call 01823 271996
Taunton Food Bank taunton.foodbank.org.uk/get-involved or call 07761 624216