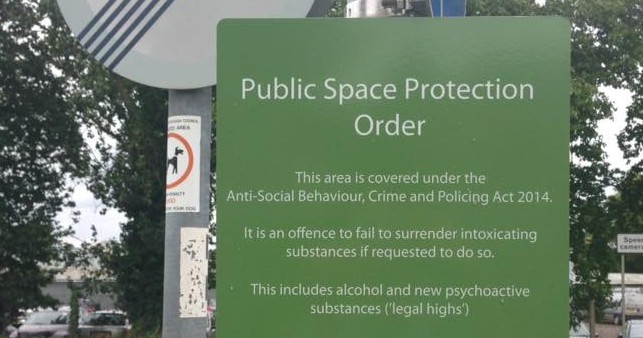 Police in Taunton held a day of action in an area of the town covered by a new council order which has been created to prevent anti-social behaviour.
Nine warnings for breaches of the Public Spaces Protection Order covering a large part of the town were issued last Wednesday (17 June).
Police also seized:
One large packet of legal highs
Two part-drunk bottles of wine
Three part-drunk cans of lager
Four part-drunk cans of cider
One part-drunk bottle of sherry
Taunton Town Centre beat manager PC Gary Pethick said:
"We will look to run more of these proactive days to enforce the council's new order after a successful day making people are aware of it, and seizing anything they're carrying which breaches the order."
The order was made by Taunton Deane Borough Council and became effective on June 1.
It replaces and expands on a previous order banning alcohol consumption on the streets or other public places not covered by a licence.
Also included now are legal highs and any other intoxicating substance not expressly exempt.
Being discovered in breach of the order is a criminal offence and could lead to a fixed penalty notice being issued or a fine following prosecution in court.
For more information about the order, go to www.tauntondeane.gov.uk.