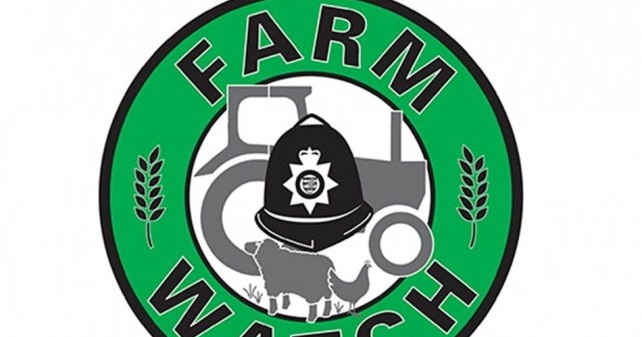 Avon and Somerset Police are investigating a series of rustling crimes which has led to nearly 500 animals being stolen within six weeks and the possibility of their meat entering the market illegally.
Rustlers have been targeting lambs and their mothers in a spike in cases shortly before farmers would probably have been sending the lambs to market or slaughter.
At least 480 lambs, ewes and rams have been stolen between 12 May and 18 June, costing some farmers £10,000 or even more in a single raid.
The thefts could have been carried out 'to order', or the animals are being given new identities and then sold or sent to slaughter by the thieves.
Last week near Langport, 150 ewes and lambs were loaded into a waiting trailer after the flock had been moved into another field in the middle of the night. The estimated value is about £30,000.
Livestock trucks and trailers have also been stolen in separate raids.
In the most recent related incident on Tuesday (23 June), two men were disturbed while trying to steal a trailer from a farm near Yeovil
Two cows have also been stolen from a shed, and, as yet, none of the animals stolen in this series have been recovered.
Sgt Stuart Williams of the Rural Crime Team said:
"Anyone involved in this crime, whether they are buying animals they know are stolen or their meat, is helping destroy honest businesses and lining the pockets of criminals.
"All the thefts are being investigated, and our units are stopping and checking vehicles capable of carrying livestock day and night to check tags and paperwork."
As well as the roadside checks, police have been sharing information with the farming community through their 2,500-member Farm Watch, as well as with counterparts in neighbouring forces, abattoirs and markets across the country to try finding the stolen sheep.
There is a possibility that the sheep are being re-tagged and sold or slaughtered seemingly legitimately without raising any alarm. Many lambs have been untagged when stolen because regulations do not demand they are until reaching a certain age or are leaving the farm.
Supt Geoff Wessel, the force's lead officer for rural crime, said:
"This isn't a new crime trend we're experiencing, there are reports of rustling throughout the year, but this is an unusual level of activity.
"No one should be in any doubt as to the seriousness of rustling in relation to the impact it has on farming, and the involvement of organised crime groups.
"Whoever is doing this is determined and well organised with a good knowledge of animal handling as well as the means to store or dispose of the animals they've stolen without anyone noticing, or giving them new identities and passing them off as their own."
Also stolen in this series have been 21 pedigree rams worth £10,000, but with a value far greater than that when taking into account their breeding potential.
A victim who asked not to be identified said:
"It's sickening what these mindless thieves do. The sheep have probably suffered in transit and not been killed humanly either.
"Farming is not an easy job; for us it is seven days a week, and during the lambing season we can work up to 20 hours a day to make sure we save the lives of new-born lambs. To see all that cruelly taken from you makes you feel like giving it all up.
"We now have to drive round every day, with our hearts in our mouths, wondering what has been stolen overnight. All we are trying to do is an honest day's work to put food on the plates of the British public, so why should we have to live in fear of these cruel, cold-hearted people."
Sgt Williams added:
"We have been encouraging our farmers to take all the security measures they reasonably can, so while the thieves remain at large I ask anyone with information to call the Rural Crime Team on 101 or Crimestoppers on 0800 555 111, and to report any suspicious activity immediately. If a crime is in progress or the offenders are still nearby, please call 999."
For the NFU, Somerset County Advisor Matthew Uren said:
"We would urge farmers to be vigilant. If unfamiliar vehicles are loading livestock on a neighbouring farm, please get in touch with the livestock keeper to make sure that the vehicles are there legitimately. Remember to report suspicious activity to the police and make a note of any details."