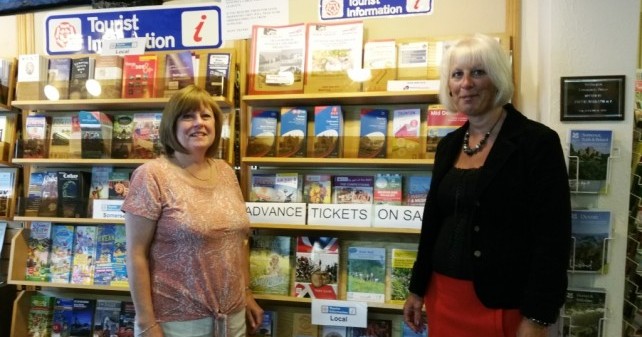 Wellington can now boast its very own box office where residents and visitors can book for events and travel without having to leave town.
The office is in the visitor section at Wellington Community Office in Fore Street and provides a handy way to book coach travel or buy tickets for events such as shows at The Brewhouse Theatre.
With Taunton Flower Show next month – renowned as the "Chelsea of the West" – those planning a visit can buy their tickets at the box office rather than travel into Taunton.
Staff can also book tickets for travel aboard National Express or Berry's coaches for travel to London and many other destinations.
"Our ticket office in Taunton is well established and extremely popular," said Cllr Mark Edwards, Executive Councillor for Business Development.
"This service is now extended to Wellington and I am sure will be equally appreciated.
"People can drop in and book the tickets they want with the help of friendly and knowledgeable staff. The personal touch is so important."