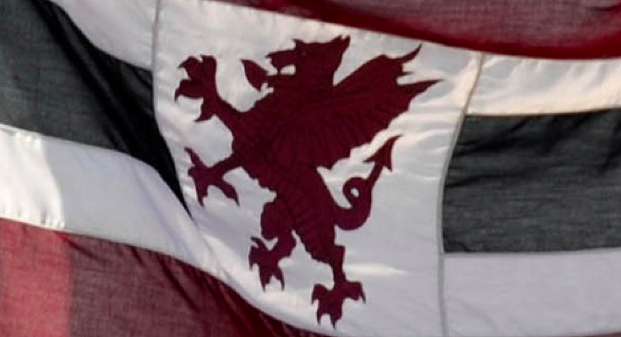 On a day when 14 overs were lost to the rain unbeaten half centuries from Pete Trego and James Hildreth ensured that Somerset maintained a good position in their match against Sussex who they trailed by 32 runs with six first innings wickets in hand by the close.
After bowling Sussex for the addition of 42 runs in 20.3 overs, Alfonso Thomas ending with four for 46, Somerset looked in trouble at 36 for four before the Somerset fifth wicket pair came to the rescue.
Afterwards Trego said:
"In the context of the game our partnership is pretty vital because we were in a bit of trouble so to get to get together and bat with Hildy is always a great pleasure and I always enjoy batting with him. In the past I think we have shared a few partnerships against Sussex and this was much the same and we will be looking to carry on tomorrow.
With the game on a knife-edge if we can get a lead of 50 runs plus then we are right in the game on a cracking wicket.
Talking about his batting strategy he said:
"When I first went out they were bowling very well and I was struggling but fortunately one of their younger players had a crack at me which got my adrenalin flowing and got my hackles up a little bit and I'm still there scrapping at the end of the day, so thanks to him for that."
Regarding Somerset's best all round bowling performance Pete said:
"Alfonso Thomas was absolutely magnificent and at his best throughout that whole innings and a few of made the comment that we could have probably bowled them out twice in the overs we bowled at them, but to be fair they ground out a useful score.
"Lewis bowled with great pace and then myself with Craig Overton chipped in with Jim Allenby, but Alfonso was definitely the man with the ball and could have taken seven or eight wickets easily himself."
"Any sort of lead tomorrow will be great , I don't think the pitch will deteriorate a huge amount, but it has quickened up a bit and there seems to be a bit more bounce in it which brings all our seamers into it and then the way that Luke Wells bowled his leg breaks will bring Abdur Rehman into the game."
Pete added: "Any lead is crucial and days three and four will be fascinating I'm sure."
Read the full report and buy tickets by visiting the Somerset County Cricket Club website.