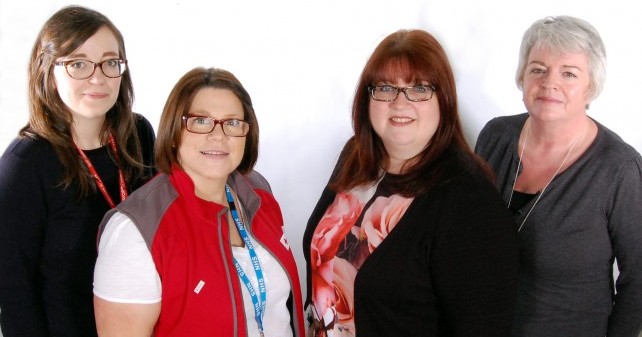 A pilot partnership with two charities, which helped improve patient experience at Musgrove Park Hospital, is to be rolled out permanently in the hospital.
Partners in Care saw clinical staff at Musgrove link with charities (Age UK and the British Red Cross) to help deliver care to frail and elderly patients.
The pilot ran between February and April this year (2015) and was so successful that permanent funding has been agreed so that the service can be fully implemented within the hospital
The Partners in Care project was established as a 12 week pilot, funded by NHS England, with the aim of reducing pressure during the busy winter period.
It was a collaborative working project between Musgrove Park hospital and the voluntary sector, with the objectives of reducing hospital delayed discharges, preventing hospital readmissions, and releasing staff time to enable them to focus on patients' clinical care.
During the 12 weeks a Partner in Care co-ordinator was situated onsite at Musgrove, 9am – 5pm on a Monday to Friday basis.
The volunteer attended multi-disciplinary team meetings and coordinated daily ward visits to identify and assess patients who would most benefit from services provided by the voluntary sector.
These typically included transport home from hospital and settling in, grocery shopping, follow up phone calls or home visits once the patient had been discharged, support at home, information and advice (for example about benefits or arranging personal alarms), transport for friends and relatives to visit patients in community hospitals and a befriending service for isolated or anxious patients.
The pilot project at Musgrove benefitted over 170 different patients, with the majority of them requiring befriending services or a follow up visit in their own homes, highlighting how important these services are to vulnerable older people.
Partners in Care Project Manager, Jenny Pickhaver, said:
"It is fantastic news that the success and benefits of the pilot have been recognised and that the scheme will now be fully funded on a permanent basis. We will be able to continue building on the pilot's successes by working more closely with partner organisations to provide the support and care patients need once they are ready to leave hospital and to also reduce the time patients stay in hospital."
David Hobdey, Director of Finance, said:
"The outcomes from the Partners in Care pilot were evident, and therefore it was clearly something that we needed to invest in, to greatly benefit our patients experience here at Musgrove."