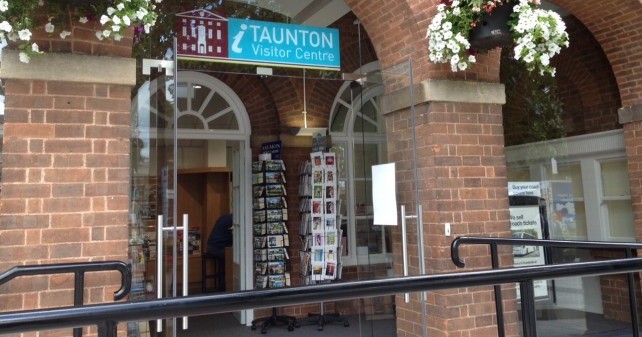 A monument to civic pride is opening its doors to the public as Taunton Visitor Centre takes up residence in the landmark Market House.
The building in the heart of Taunton has had a chequered history but is taking on a new lease of life with the opening of the Visitor Centre that has moved from its old quarters in Paul Street.
Taunton Deane Borough Council, which owns the building, is keen to make the most of its assets and is not only opening the Visitor Centre but has also negotiated for restaurant Wildwood to lease part of the building.
The Visitor Centre is opening during the Taunton Live festival and the team based in the Market House is ready to welcome visitors for the summer event and offer lots of advice on things to do and see during the long school holidays.
The Market House is one of the county town's most important historic buildings, built in 1772, particularly as it commands a strategic position in the town centre and is a true local landmark.
Local historian Tom Mayberry provided a brief history of the building for the Borough Council and said:
"The Market House is a monument to civic pride whose meaning and purpose have been forgotten.  Most inhabitants of the town, even those of long standing, will never have entered it or seen the assembly room.  It is long overdue for public rediscovery."
Cllr Mark Edwards, who holds the Business Development and Asset Management portfolio said:
"The Visitor Centre and Wildwood are going to create a real buzz in the heart of Taunton.
"I am delighted that such a wonderful building is getting a new lease of life almost 250 years after it was built. It is a true Taunton landmark and I am sure people will be interested to see inside.
"The team at the Visitor Centre has provided a brilliant service at the old Tourist Information Centre near the library and I know they are excited at moving to the Market House. We, as a council, are determined to make our assets – land and buildings – work for the community and this is a prime example."
The contact details for the new venue are: Taunton Visitor Centre, Market House. Fore Street. TA1 1JD Tel: 01823 340470