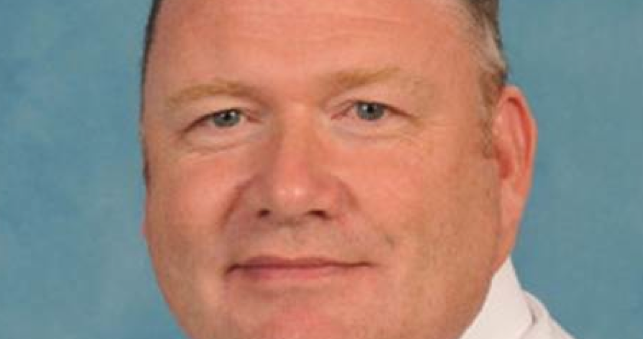 Today T/DCC Gareth Morgan was appointed as Deputy Chief Constable of Avon and Somerset Constabulary.
Mr Morgan has extensive experience of policing. Following a successful career in West Midlands Police, where his experience ranged from BCU commander, leading a major merger project and establishing a Public Protection Department, he was promoted to the post of Chief of Staff to the President of Association of Chief Police Officers.
In July 2012 he took up appointment as Assistant Chief Constable for local policing of Warwickshire Police and West Mercia Police.
The panel was chaired by Temporary Chief Constable John Long, and included PCC Sue Mountstevens and Dr Ros Kennedy, High Sheriff of Bristol.
Speaking about the appointment,Temporary Chief Constable John Long said:
"I'm delighted that we've been able to appoint such an experienced and respected individual into this important post. During the months Gareth has been temporarily working with the constabulary he has clearly shown a passion and an interest in the lives of our communities and how we can keep them safe."
Today, Temporary Chief Constable John Long also announced his intention to retire on 31 August:
"Yesterday I told senior managers of my decision to retire at the end of August. Since taking on the role of Acting Chief Constable many retiring officers have told me of their mixed feelings about leaving the police, and now I understand them.
"I have loved my time at Avon and Somerset Police – it's been a massively and fulfilling part of my policing career – but it's the people I've worked with in the force, the community and partner agencies who have made it so special. I shall retire with many happy memories but in the full knowledge that I leave behind an incredible group of people who I know will continue to provide an excellent service to the people of Avon and Somerset."
Police and Crime Commissioner, Sue Mountstevens, said:
"It's been a privilege to work with John. His passion and commitment to policing are second to none. His determination to deal with the complex issues of policing a geographically large and diverse force like Avon and Somerset was exemplary. He has balanced this with a national portfolio which is making a real difference to people's lives in rehabilitating offenders and ensuring there are fewer victims of crime. He will be very sorely missed but I wish him a very happy and fulfilling retirement."