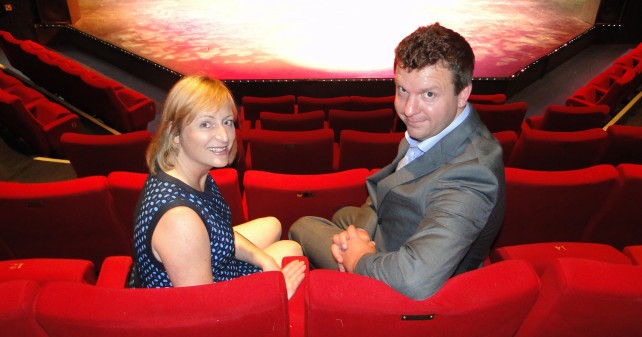 The cultural pulse of Taunton is set to quicken this summer with the arrival of Southern Sinfonia, the first ever professional orchestra to take up a residency at The Brewhouse Theatre and Arts Centre.
Southern Sinfonia's first season at The Brewhouse will include three main house concerts, as well as a series of chamber performances, and will give a massive boost to Taunton's vision of becoming a world class arts and entertainment destination.
Taunton Theatre Association Chair, Val Hammond said
"The new partnership is a huge boost to the theatre's fortunes, and is the first ever residency of its kind in the area".
The orchestra's patron, world renowned Sir Roger Norrington,  best known for conducting the Last Night of the Proms and being a judge on the BBC's 'Maestro' series, will be making a special guest appearance to conduct Southern Sinfonia's first concert at The Brewhouse on Friday, 9th October 2015.
"This is a fantastic opportunity for the orchestra and for Somerset and one which I'm thrilled to be a part of" said Sir Roger.
David Hill, Music Director of Southern Sinfonia and Chief Conductor of The BBC Singers added:
"We're delighted to be moving our administrative offices to Somerset's county town and look forward to many happy years of music making in our new home.  For The Brewhouse to have a resident professional orchestra is a remarkable achievement and something the whole community can be proud of".
Vanessa Lefrançois, the new Chief Executive at the Brewhouse said:
"We are delighted to welcome Southern Sinfonia to the Brewhouse.  Today is the beginning of an exciting new partnership and marks an important moment in the Brewhouse's development.
We look forward to working with Southern Sinfonia to enrich the professional musical repertoire in the region and further engage local communities in music making.  We are confident that this partnership will enhance the diverse and dynamic arts and cultural offer across the South West".
Jonathan Manners, Southern Sinfonia's Managing Director, added:
"There is a vibrant musical scene in the South West, and to be resident professional orchestra at The Brewhouse is a fantastic opportunity for Southern Sinfonia.
Taunton and the surrounding area is already home to wonderful amateur and semi-professional ensembles, and we're really excited to be able to share our resources with those groups, as well as adding to the cultural environment of the county.
Alongside our concert performances we look forward to presenting education events in Somerset, which is at the heart of the orchestra's work".