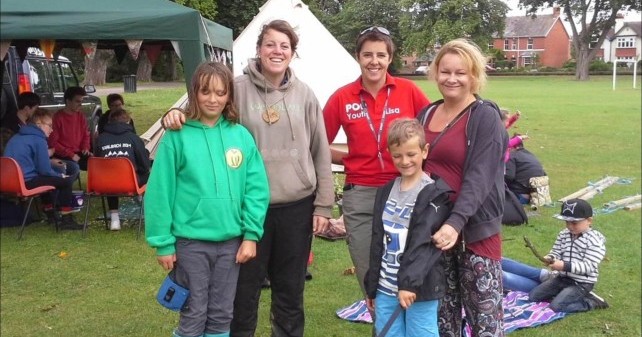 This week saw the first of several free play sessions in French Weir Park.
Organised by Friends of French Weir and Cllr Justine Baker who funded these sessions for the second year running. They are open to all children and teenagers and include fun activities from woodland crafts to hunts round the park.
Cllr Baker said:
"I am delighted to have been able to fund these sessions for the second year, last year I created them as there is a real gap for free things to do in the summer school holidays. This year we have made sure there are separate activities for teenagers as after last year many secondary school children said was nothing for them to do either.
It is brilliant to have Louise from the Woodland Play Centre run them again and for new youth project POP also be part of it as they create youth activities for teenagers. As a parent of a 7 and 11 year old myself I know only too well how little there is for children to do in the summer that involves no cost at all, school holidays are expensive but projects like this really help local families find something different to do while using our great local park."
Louise Kennedy from Woodland Play Centre said:
"When Cllr Baker approached me with this idea two years ago I thought it was brilliant and would be welcome by many families, to be running them for the second year is awesome and this is down to Cllr Baker determination to help local families. So come along and join in the fun!"