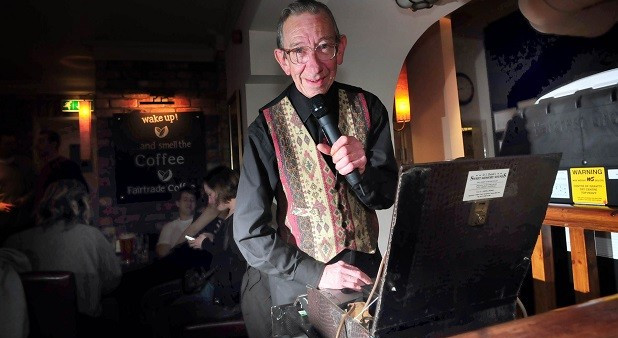 Avon and Somerset Police are widening their appeal for information regarding missing DJ Derek Serpell-Morris.
Derek, 73, was last seen on CCTV leaving The Criterion Pub, Ashley Road, Bristol, at 00.13am on July 11.
Police are now calling on anyone from across the country to help in their search for him.
Police are still treating the sighting on July 16 or 17 in Yate as credible and they are working on the theory that Derek was passing through the Yate area.
Police have not had any confirmed sightings of Derek on CCTV since July 11.
DCI Matthew Iddon said:
"We would ask anyone, regardless of where you are in the country, to contact us if you think you have seen Derek in the last few weeks.
"Since he was reported missing on July 23, we have worked through over 70 potential sightings across the region.
"The latest and most credible sighting remains the sighting in Yate bus station on either July 16 or 17. This sighting was made by two people who have known Derek for a long time and they had a conversation with Derek who confirmed he was still living at the same address.
"We know that Derek uses public transport extensively in South Gloucestershire. We are working on the theory that Derek was transiting through the Yate area when he was sighted on July 16 or 17.
"We've already conducted exhaustive enquires in Bristol and the South West region and we now want to build on the national publicity we have already had in this investigation.
"Derek had a passion for travelling great distances to visit newly opened Weatherspoon pubs.
"Derek is described as a white male, of average height, of slim build with grey hair. He also wears glasses.
"Please take a look at the photo and CCTV footage we have released to see if you recognise Derek."
Anyone with information should call police now on 101 and quote reference number MP3388/15.