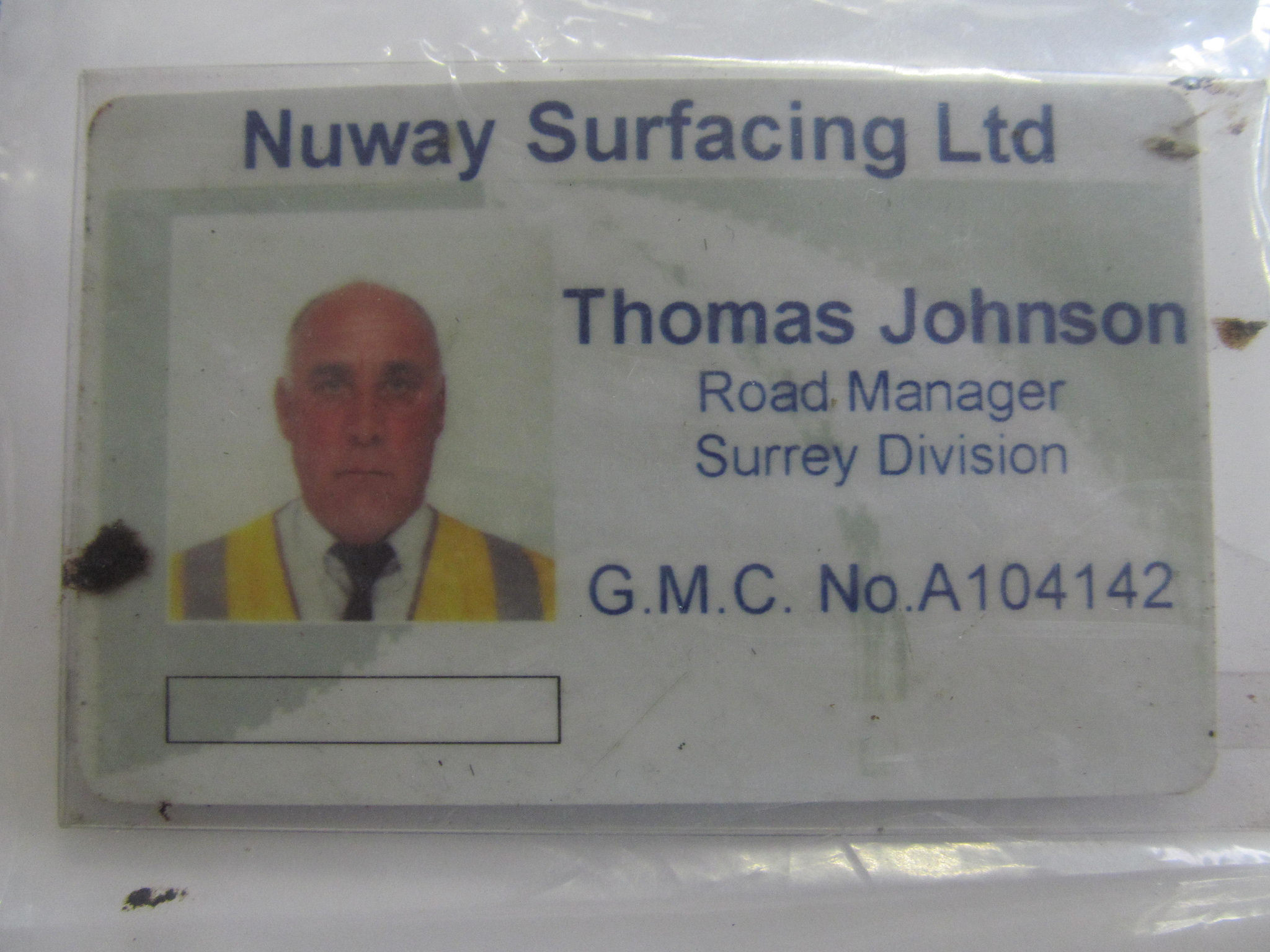 Father and son, Thomas Johnson, 57, and Tommy Johnson, 29, of Birtley Road, Guildford in Surrey, have pleaded guilty at Exeter Crown Court to a series of offences under the Fraud Act 2006, following an investigation by Devon and Somerset Trading Standards Service.
The court heard that the Johnsons travelled down to the South West prepared to defraud local residents.
They appeared to be a legitimate business but hid their true trading identity by using the name of a dissolved company, Nuway Surfacing Ltd.
Thomas Johnson wore a meaningless identification badge that he'd issued himself. The defendants' vehicles had orange lights fitted on the top, and were marked with the reflective strips often seen on legitimate highway contractors' vehicles.
Once in the South West the Johnsons targeted and cold called a number of elderly residents across Devon, Dorset and Somerset offering to do driveway resurfacing work.
Victims were aged from 64 to 86.
The work was substandard and the Johnsons charged far above the going rate for the dressing type work – a film of hot tar covered by loose chippings – that they undertook.
The court heard that Thomas Johnson had been previously prosecuted by Surrey Trading Standards in 2009 for offences in relation to rogue trading.
Thomas and Tommy pleaded guilty to offences relating to the fraudulent non provision of cancellation rights and the use of paperwork and other articles for use in the fraud.
They will be sentenced on Friday 2 October at Exeter Crown Court.
Councillor Roger Croad, Devon County Council's Cabinet Member responsible for Trading Standards said:
"The defendants' fraudulent activities were planned in advance. I would like to thank the victims for their courage in agreeing to give evidence in this matter.
"Devon and Somerset Trading Standards Service will continue to do all that it can to protect residents and legitimate local businesses from such illegal trading activities."
Councillor David Hall, Deputy Leader of Somerset Council said:
"Rogues like this operate across county boundaries and our Trading Standards have to as well in order to deal with them effectively.
"The Devon and Somerset service is well placed to meet these challenges."
The Joint Devon and Somerset Trading Standards Service – commissioned by Devon and Somerset County Councils – runs the 'Buy With Confidence Scheme' to promote the highest standards of trading across the two counties, for the benefit of consumers and businesses.
Businesses who become members of the scheme undertake to operate their company in a legal, honest and fair way. They will also offer a customer-friendly service and respond to complaints in a constructive manner.
People can search for a member near them on the Buy With Confidence website. www.devonsomersettradingstandards.gov.uk/buy-with-confidence
Anyone with concerns, or who would like advice about their rights, should telephone The Citizens Advice Consumer Service on 0345 0404 506 or visit their website, www.citizensadvice.org.uk
Businesses can also find advice from the Devon and Somerset Trading Standards website, or call 01392 381381.