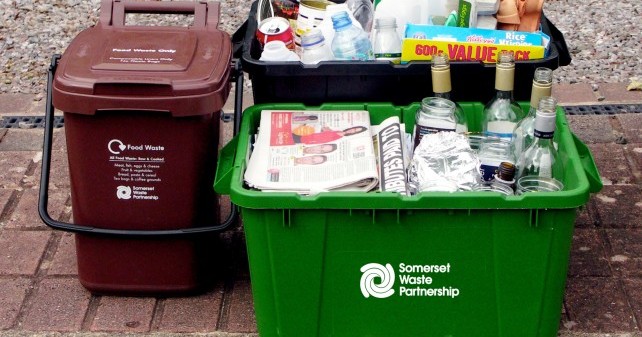 Bank Holiday Monday 31 August moves the week's recycling and rubbish collections one day later, including Friday's pick-ups on Saturday 5 September. Recycling site times are unchanged.
Residents are advised to sort and segregate their recycling, weigh it down if windy, ensure no recycling – especially food – is in the rubbish bin and put all waste containers out by 7am.
All recycling sites are on their usual timetables, with five – Bridgwater, Frome, Minehead, Taunton and Yeovil – open 8am-4pm seven days a week, and 11 open five days a week, including Saturday 8am-4pm, Sunday 8am-1pm and Bank Holiday Monday 8am-7pm.
For details, visit: www.somersetwaste.gov.uk.