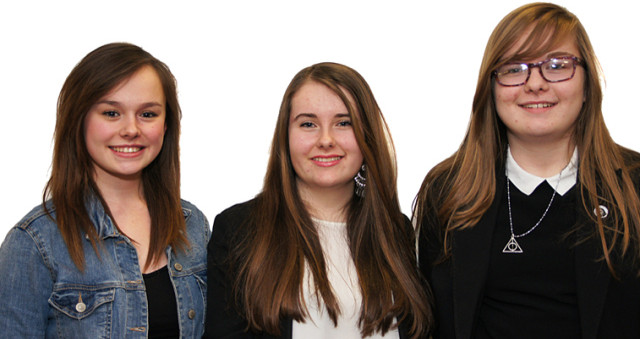 The Somerset UK Youth Parliament has launched its manifesto for the 2015-2017 term of office.
Nationally, the UK Youth Parliament has 600 elected MYPs (Members of Youth Parliament) aged 11-18. It provides opportunities for young people to use their voice in creative ways to bring about social change. This includes producing a national manifesto that is presented to the Government, informing them of the views of young people across the country.
Somerset's MYPS also work on local issues. This includes informing Somerset's decision makers about young people's views, as well as working on their individual campaigns. The new manifesto sets out the beliefs and work programme for the individual campaigns.
Somerset has three Members of Youth Parliament elected for a two-year term. They consider areas of interest to young people in Somerset and have chosen the following campaigns to work on during their term of office:
• Kira Lewis represents Taunton Deane & West Somerset. Her manifesto is "young people for a safer community"
• Chelsea White represents Sedgemoor and Mendip and her manifesto is "young people's health and wellbeing"
• Jess Hill represents South Somerset. Her manifesto is "promoting and empowering young people's voices"
The manifesto document can be found at the Somerset Youth and Community Service website and following the links to the UK Youth Parliament.
Cllr Frances Nicholson, Somerset County Council's Cabinet Member for Children and Families, said:
"The UK Youth Parliament is a wonderful way for young people to get involved in decision making, nationally and locally. It is so important that we listen to the voices of young people, because the decisions we make right now will affect their future."