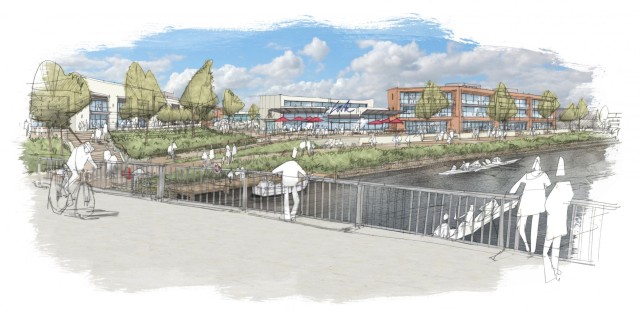 One of the largest regeneration projects in the South West could see a former livestock market in the centre of Taunton transformed into a shopping and leisure complex.
New plans have been unveiled of the £105m development which would deliver a brand new waterfront community with a vibrant mix of offices, shops and restaurants, a cinema, hotel and new homes and apartments to the old cattle market site at Firepool behind the River Tone.
In 2015, work commenced to deliver the first 49 residential apartments and town houses overlooking the river Tone.
St. Modwen, Taunton Deane Borough Council's development partner for Firepool, and the UK's leading regeneration specialist will be hosting public consultations in Taunton on 11th and 12th September to enable the public to view emerging proposals for the Firepool site and to ask questions and comment on the latest Firepool proposals.