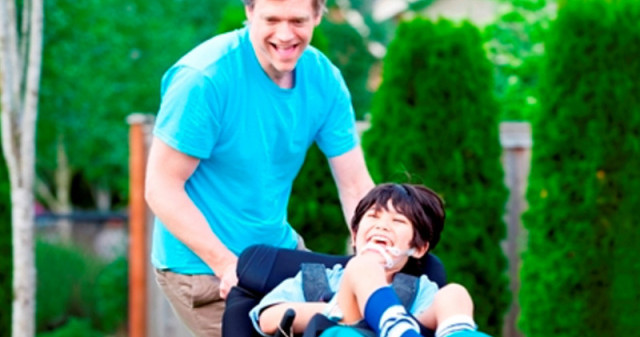 Ordinary people with the skills to make an extraordinary difference to the lives of disabled children and their families are being sought by Somerset County Council.
The authority is looking for individuals who can provide regular respite care to disabled children or teens, as Short Break Carers, giving vital short-term support to Somerset families.
Short Break Carers often provide care on a short-term basis, such as one weekend a month, or two evenings a week. Children or young people might have a learning disability, a physical or sensory disability, significant health care needs, or a combination of these.
Currently Somerset County Council has just eight Short Break Carers and yet the number of families wishing to access Short Break Care in Somerset is on the rise.
Cllr Frances Nicholson, Cabinet Member for Children and Families at Somerset County Council, said: "Our Short Break Carers do a fantastic and often challenging job, and we value them highly for the specialist care and support they provide.
"But with our Short Break Carers spread so thinly across the county, there is a real, Somerset-wide need for Short Break Carers, particularly in our main towns.
"Often parents who are caring for a child or teenager with a disability won't ask for help until they absolutely need it. As a Short Break Carer not only do you help a disabled young person, enhancing their lives with new experiences, you also make a collossal difference to the lives of these families too."
The Council offers fantastic training, a competitive allowance, and the chance to join a dedicated team.
Anyone thinking about becoming a Short Break Carer is encouraged to come along to an information session at Taunton's Holiday Inn Express on Saturday 12 September between 10am and 12noon. The session is run by the Fostering Team, and is a great chance to have any questions answered.
You can also find out more about becoming a Short Break Carer by visitingwww.fosteradoptsomerset.org.uk or phone 0800 5879900.