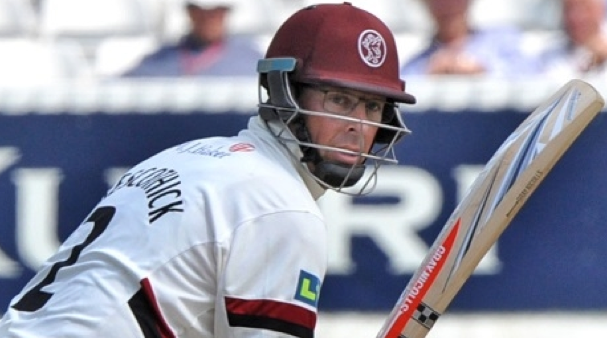 Marcus Trescothick has hit a rich vein of form following up his 153 against Hampshire at Taunton with 210 not out against Sussex at Hove on Thursday.
Looking back on last week's game the Somerset Club Captain said:
"With all of the rain around to come out of the Sussex game with maximum bonus points and limiting Sussex to only one batting point was a pretty good effort.  The result was crucial to us and gives a little bit of leeway by putting us two points ahead of Sussex.  We have done part of the job but there is still a big job to be done next week."
Talking about his own innings Marcus said:
"I was delighted with the way it went for me and really enjoyed batting.  It was good fun and I felt really driven to get us up to the 400 we needed for maximum batting points.  It's always nice to have a strong focus when you come out on top."
How did the captain feel ahead of the start of the final day's play at Hove?
"We knew it was a good pitch," he said.  "But to be able to go through the whole day and only lose the two wickets was a pretty good achievement. We have seen it at Taunton several times, so it was pretty good to be on the other side of it.  Now we have got a couple of days off and then a couple of days of practice before the last game of the season when there is still a big a job to be done."
The skipper added:
"Hopefully after the end of next week we can sit back and relax!"