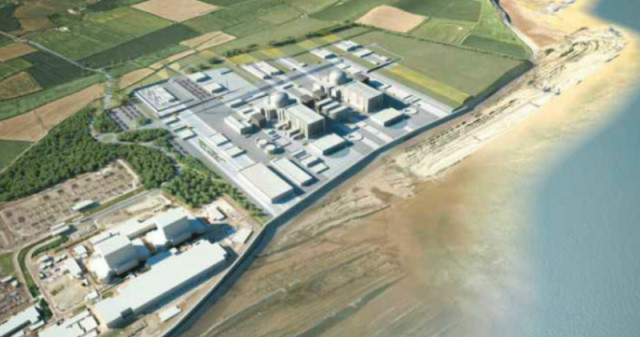 The Deputy Leader of Somerset County Council, David Hall has welcomed today's announcement from the Chancellor of the Exchequer, George Osborne, saying it is very positive news for the county and the country.
The Chancellor today insisted new nuclear power stations are essential to make sure the lights stay on as he gave the green light to the initial government guarantee for the first such plant in Britain for 20 years.
The new government guarantee, provided by Infrastructure UK is set to be worth around £2 billion and will pave the way for a final investment decision by energy company EDF Energy.
Today Cllr Hall said:
"We warmly welcome today's announcement from the Chancellor. This is yet another major milestone for the Hinkley Point C project, which will bring significant benefits to Somerset's economy, communities and infrastructure. Today's news marks another important step forward and we remain confident Hinkley Point C will go ahead and now await the final investment decision.
"The construction and operation of the plant will bring millions of pounds-worth of investment in our infrastructure and our communities will be set to benefit hugely from the creation of thousands of jobs in Somerset.
"We will continue to work closely with our district council colleagues, EDF Energy, local communities, and Central Government to play our part in paving the way for this historic development."