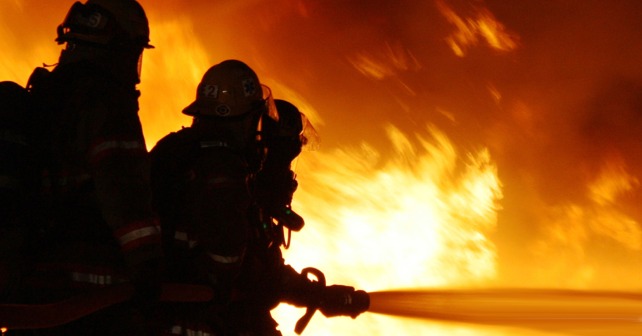 Fire crews have issued a safety warning after attending a spate of kitchen fires in Taunton this week.
Several of the fires started after oil or other items had been left on the hob, or the hob had been accidentally turned on and left unattended. In some cases, there were no working smoke alarms found in the affected properties.
There have been six kitchen fires in Taunton in the past week:
18 September, Laburnum Street, Taunton
20 September, Palmerston Road, Taunton
20 September, Holway Avenue, Taunton
21 September, Trinity Road, Taunton
24 September, Byron Road, Taunton

24 September, 

Stoke St Gregory, Taunton
Taunton Station Manager Matt Mason said:
"Half of all accidental fires in the home start in the kitchen – often because of distractions like phone calls or family. So whatever happens elsewhere in the house, always make sure you have one eye on the hob or oven.
"Make sure that children know the hazards of a hot hob and make sure your smoke alarms are working so that you have that early warning to get out if the worst happens."
Devon & Somerset Fire & Rescue Service is giving the following advice:
• Take care if you need to leave the kitchen whilst cooking. Take pans off the heat or turn them down to avoid risk
• If a pan catches fire, don't take any risks – Get out, stay out, and call 999
• Double check the hob is off when you've finished cooking
• Keep tea towels and cloths away from the cooker and hob
• Avoid leaving children in the kitchen alone when cooking. Keep matches and saucepan handles out of their reach to keep them safe
• Hot oil can catch fire easily – be careful that it doesn't overheat
• Get a smoke alarm and test it weekly.
For further fire safety advice go to www.dsfire.gov.uk