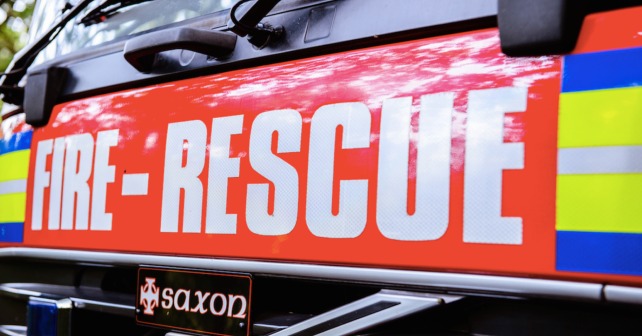 Two fire appliances from Taunton were mobilised following a report of a fire on Herbert Street, Taunton at 22:52 last night (Sunday 28 September).
One arrival at the scene crews confirmed fire in the ground floor of a three storey brick built building and got to work to extinguish the fire using breathing apparatus and hose reel.
Updatee 23:15
Crews have traced the fire to a cavity in a flat roof and requested a further appliance to attend.
One additional appliance from Taunton has been alerted to attend.
Update 23:38
Crews are cutting away the ceiling and falt roof using small tools, ladders and hose reel.
Update 00:21
Crews have extinguished the fire in a flat roof above the kitchen area of the property using, two breathing apparatus, one hose reel, one safety jet and small tools.
Fire and Emergency Support Services from the Red Cross attended the incident.