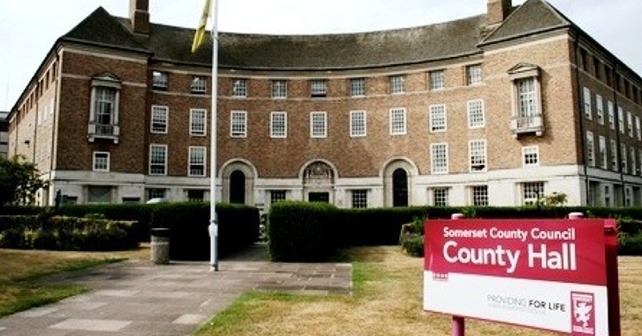 Somerset County Council has thanked people who turned up to a meeting last night to discuss the improvements at Huntworth Roundabout in Bridgwater.
The authority has pledged to listen to their views as the scheme, which it a key part of transport infrastructure plans for the town, moves forward.
Cllr David Fothergill, Cabinet Member for Highways and Transport at Somerset County Council, said:
"People came in their hundreds which showed not only that they had concerns but also a real commitment and sense of pride to the towns of North Petherton and Bridgwater."
Somerset County Council and Sedgemoor District Council officers were there to showcase the plans for the roundabout improvements and talk about plans to manage the traffic and ease congestion during the works which are set to go ahead this month.
A number of important issues were raised, including the need to work closely with Highways England to utilise their motorway signs to help manage congestion during the roadworks.
Once complete, the improvements will see capacity at the roundabout increased and traffic lights introduced to ease congestion and delays at peak times.
The new technology will also enable the control of queue lengths on the link between the roundabout and the M5 Junction 24, minimising the risk of queues backing up to the motorway junction as much as possible.
The works will also include a signalised crossing of Taunton Road on the roundabout's northern arm, which will unlock the Bridgwater Gateway site by connecting the development to residential areas of the town.
Improvements to pedestrian and cycle facilities will also be undertaken which will link to The Bridgwater Way works at North Petherton to provide a safe connection to Bridgwater town centre.  The current Bridgwater Way scheme will be completed prior to the Huntworth Roundabout works starting to minimise disruption as much as possible.
It is expected that the works will be complete by end of May 2016 and will require lane closures to ensure that the works can be undertaken safely whilst maintaining traffic flows through the works.
The works will be ongoing during the Bridgwater and North Petherton Carnivals but measures will be undertaken to ensure that the impact of these construction works are minimised on these important local events.
For more information on the scheme and to watch a short explanatory video explaining the works, visit: www.somerset.gov.uk/huntworth.