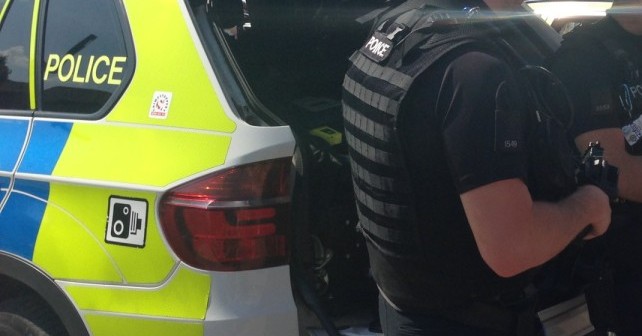 Policing areas winners for each category of this year's Neighbourhood Policing Awards have been announced following the final stage of judging for this year's ceremony.
Amongst this year's winners, it was also decided to give Special Recognition awards to members of the Lighthouse Team for their Outstanding Customer Service and the Rural Crime Team as part of the Neighbourhood Beat Team of the Year category.
The first round of judging took place in August, when a panel of judges representing the Constabulary and Office of the Police and Crime Commissioner sifted through over 240 nominations.
The shortlisted nominees then went on to be considered by a panel with included Police and Crime Commissioner (PCC) Sue Mountstevens, Temporary Chief Constable (T/CC) Gareth Morgan and sponsors Rob Stokes from Western Daily Press and Mike Parfitt from BT.
PCC Sue Mountstevens said:
"Reading the nominations is always such a pleasure and fills me with joy. It is clear to see what a difference you, as individuals and teams, make to the communities you serve.
"Comments such as 'I cannot praise them enough, they work so well together and get things done' and 'the dedication of this individual and their commitment to the local community is inspiring and outstanding' just shows how important you are to residents and local people.
"I want to congratulate all the policing area winners and those who received Special Recognition and Highly Commended – it is very well deserved."
The panel selected policing areas winners for each of the eight award categories, which includes this year's newly added Volunteer Police Cadet of the Year category. The overall winners for Avon and Somerset in each category will be announced at a special awards dinners on November 26 at Cadbury House, Congresbury.
T/CC Gareth Morgan said:
"A huge congratulations must go to everyone who has been nominated in this year's awards; they are a testament to the hard work and commitment shown by all of our neighbourhood and response teams, police staff, specials, volunteers and cadets in Avon and Somerset. I am truly grateful for their continued commitment, professionalism and hard work."
"The standard of nominations for this year's awards have been outstanding and it's always a privilege and source of pride to read the citations, particularly those from the public, outlining the role that officers and staff are undertaking in communities across Avon and Somerset.
"Whether nominees have won or not they've all had a positive impact on their neighbourhoods and have made a real difference; they truly deserve this recognition."
This year's policing area winners are:
Beat Manager of the Year
Bristol – Thomas Gent
North East – Philip Busvine
Somerset – Kevin Stoodley
Highly Commended – Kristian Withers
PCSO of the Year
Bristol – Joseph Iles
North East – Paul Spreadbury
Somerset – Leanne Edwards
Special Constable of the Year
Bristol – David Hayhurst
North East – Sara White
Somerset – Paul Tiley
Neighbourhood Team of the Year
Bristol – Easton
North East – Frampton Cotterell
Somerset – Taunton Central
Special Recognition – Rural Crime Team
Outstanding Customer Service Award
Bristol – Darren Warr
HQ – Abigail Hazell
North East – Clive Summerill
Somerset – Sharon Bennett
Special Recognition – Lighthouse: Sarah Gilchrist, Lisa Minhinett, Katie Barnes, Lisa Starbuck
Public Recognition Award
Bristol – Paul Adams
North East – Katie Edwards
Somerset – Steven Hopwood
Volunteer of the Year
Bristol – BPA Volunteers
North East – Jess Elmer
Somerset – Street Cadet Leaders: Mark Bell, Gail Smythe, Martha Spikes
Volunteer Police Cadet of the Year
Bristol – Nick Birch
North East – Alex Masey
Somerset – Jake Edwards
​
To keep up to date with the latest on this year's Neighbourhood Policing Awards you can visit the awards dedicated website – www.neighbourhoodpolicingawards.co.uk.