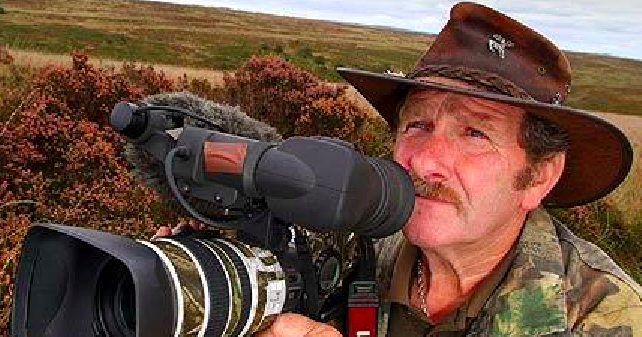 Christmas is coming and there's a packed programme in store in Somerset's county town of Taunton in the month leading up to the big day.
And TV personality Johnny Kingdom will be riding in to town on an open-top bus to switch on the lights to get the season off to a glittering start.
Taunton's first late night shopping is scheduled for the evening of November 26, paving the way to another late shopping event on Saturday November 28 along with an activity-packed day, including a preview of the town's Christmas lights and a Santa Run at noon in Vivary Park.
The popular "Free after 3" initiative will also start on the Saturday with drivers able to park free of charge after 3pm in Council car parks in Taunton.
Taunton's official lights switch-on, featuring wildlife film maker Johnny Kingdom, will take place on Sunday, November 29 at 5pm in front of the Market House, as the culmination of Taunton Christmas Festival events that day.
The day is packed with activities including Father Christmas – complete with reindeer – parading through town finishing up in his grotto at The Castle Hotel, a family fun fair in Coal Orchard car park and markets and children's rides in the town centre.
The weekend is just the start of a full programme of events with something for everyone to enjoy.
"Taunton town centre will be truly festive for the four weeks up to Christmas," said Cllr Mark Edwards, Events Champion and Deputy Leader of the Council.
"It makes sense to concentrate our resources – people and money – on creating a continuous programme of Christmas events and activities and to make the season a wonderful experience for children."
Castle Green – to be illuminated this year – will host a series of artisan crafts, street food and food producers' markets daily from December 1 with stalls staying open for the late night shopping evenings on Thursdays in December.
Run by the Blackdown Hills Business Association, the markets offer original artwork, handmade jewellery plus local food and drink. Entertainment will include a blacksmith's forge in operation on Castle Green while Santa's Grotto will be based in the adjacent Castle Hotel.
The Council is funding some spectacular street entertainment by Fuse Perfomance featuring fire and lights. And extra efforts are being made to make Christmas magical for children, especially those in the less fortunate areas of the town.
Lantern-making workshops at The Brewhouse Theatre later this month are also being funded by the Council next month as well as 60 places for children involved in the activity to enjoy the theatre's Merlin Christmas production. It's part of an effort to bring the arts and performance into schools that could not afford to fund a trip themselves.
The children are also creating a giant dragon that will lead a fantastic River of Light Children's Parade with more than 270 youngsters taking part. They will process through town, accompanied by two bands, with members of the cast of Merlin. The parade will come to its big finale on Castle Green.
Cllr Edwards added:
"The lights will be up and making Taunton, look really festive. Our Christmas programme of entertainment and the Children's Parade will give Taunton a real buzz this year."
Wellington's Christmas lights, part-funded by the Borough Council, will be switched on at 6.30pm on Saturday November 28 and, as is traditional, free parking will be on offer on the four Saturdays leading up to Christmas. Lights will also be put up in Wiveliscombe, again with a contribution from Taunton Deane.