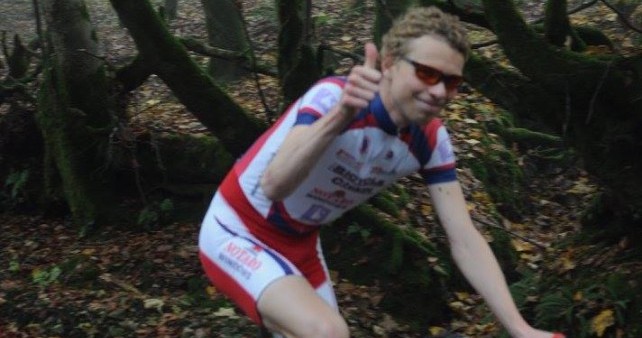 Despite foggy conditions 50 cyclists arrived at West Buckland village hall yesterday (Sunday 1 November) for the annual Wellington Wheelers hill climb up Buckland Hill in Wellington, Somerset.
A new course record was set yesterday; with overall winner Dean Robson completing the hill climb in a very impressive time of 09:01 a fantastic achievement up a notoriously steep climb.
Winners and times: 1st Man: Dean Robson – 09:01, 2nd Man: Mark Allen – 10:26, 3rd Man: Geoff Ware – 10:28
1st Lady: Wiebke Rietz – 11: 41, 2nd Lady: Hannah Newsham – 12: 38, 3rd Lady: Hannah Hawkins – 13:51
1st Junior: Louis Cox – 13:26, 2nd Junior: Leon Kearle – 15: 54, 3rd Junior: Magnus Larsen – 16: 36
Hot drinks and bacon butties were much appreciated by all riders and spectators at the finish, and a prize giving ceremony for the winners followed.
Matt Bowen, Chairman of the Wellington Wheelers said:
"Yesterday's hill climb event was another great success with even more riders signing up and taking part.
It's fantastic to see so many children racing too; they are the future of cycling clubs across Somerset and the Wellington Wheelers are proud to be able to give them a head start in their enjoyment of cycling.
I would like to congratulate everyone who took part and made it up the hill, it's no mean feat, especially given yesterday's foggy conditions and you should all be proud of a great achievement. We look forward to seeing you all again for the 2016 hill climb."