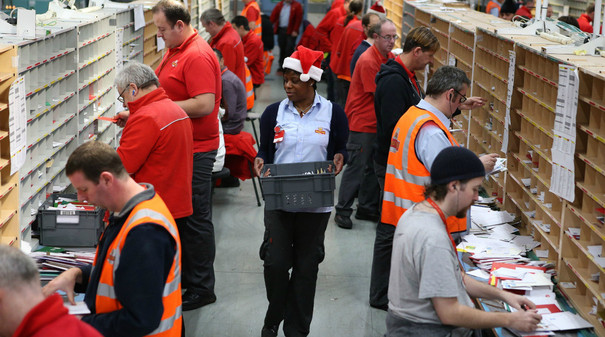 With just eight weeks to go until Christmas, postmen and women are getting ready to deliver the thousands of letters addressed to Santa by children across the nation.
Santa is happy to receive cards and letters now but because of a very busy Christmas ahead the deadline to write to him by is Sunday 6 December 2015.
Alex McConnell, Royal Mail's Chief Elf who has the important task of ensuring children's letters reach Reindeerland at the North Pole, said:
"Royal Mail plays a special part at Christmas. We are proud that for over 50 years Santa has allowed us to help manage the thousands and thousands of special letters he receives from boys and girls across the UK.
"His special team of elves at Royal Mail enjoy taking a peek at what children are asking for, and helping Santa reply to these special letters.  Remember to include your full name and address on your letter so Santa can reply to you!"
To ensure Santa receives your letter on time, please make sure you write to him using the correct address on a stamped envelope.
Santa/Father Christmas,
Santa's Grotto,
Reindeerland,
XM4 5HQ
Don't forget Santa needs to know your full name and address to reply.
Santa is happy to receive your cards and letters now so he can tell the elves what toys to make but because of a very busy Christmas ahead could you please write to him by no later than 6 December.