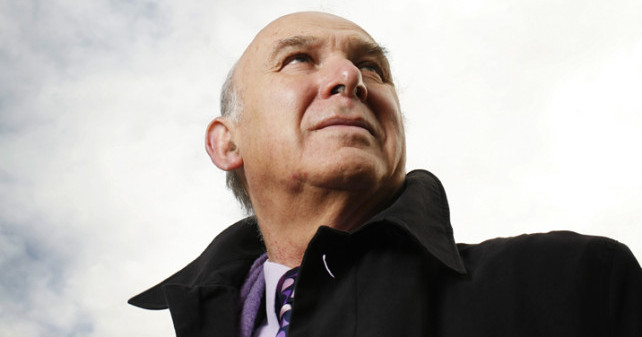 The fifth Taunton Literary Festival starts today and this year it will run for 21 days.
The festival, presented by Brendon Books, Taunton's independent bookshop, will feature more than 40 authors, workshops and activities.
One of the first events taking place today is a free public join in event of As You Like It from 10:00 – 14:00 at Taunton Library. Presented by Shakespeare Aloud, the public can join in a shared reading of the play and explore its meanings.
Later today at 14:00 at Richard Huish College comes a fascinating insight into the state of the British economy from one of our leading politicians, Vince Cable who was at the heart of the coalition government.
Lionel Ward, of Brendon Books who stopped by the Apple FM studio earlier this week said:
"It's a landmark year for us that we've survived five years and I think it's fair to say it's become an established festival now."
Most of the festival's events will take place at the bookshop which can seat 80 people.
One of the events taking place there on Friday 27 November is a talk by Gulwali Passarly, an Afghan refugee who fled Afghanistan, traveling through seven countries before arriving in Britain and plans to return to Afghanistan and run for the presidency.
Outside of the bookshop at Somerset College, Richard Burr, Great British bake-off finalist of 2014 will judge a bake-off event by catering students at Somerset College on Tuesday 24 November.
Hear Lionel's interview with Apple FM's Philip Knighton in full by clicking here.
To see the events taking place in full visit http://www.tauntonliteraryfestival.net.