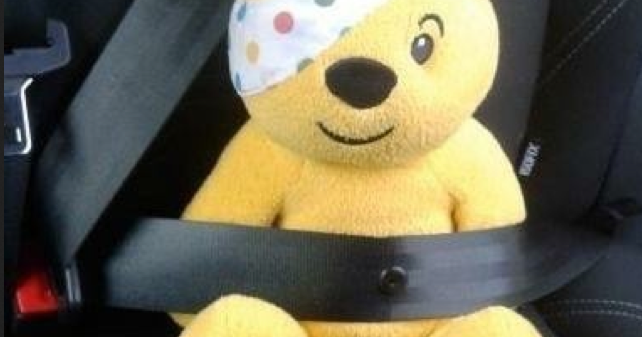 Driving Instructors in Somerset are taking part in a national fundraising event this week for Children in Need.
The idea is to pass a baton – a specially designed driving school car roof top box – from one instructor to another across the UK during a driving lesson.
The event, which is taking place for a second year got underway in Northern Ireland on Monday 26 October and will see hundreds of driving instructors and pupils take part in a relay of more than 2,800 miles around the United Kingdom.
Craig Moore from Green 4 Go Driving School in Taunton is one of the instructors taking part in the Big Learner Relay to raise money for Children in Need.
The Taunton based handover will take place at 12pm tomorrow (Wednesday) at the Odeon Cinema car park when Kym Burrows will pass the baton to Craig Moore.
Hampshire based driving instructor Louise Walsh, came up with the idea while watching BBC Children In Need in 2013.
She said:
"I thought, 'Why aren't we as driving instructors doing something to raise money for such a great cause? Let's do something!
The task of making this event the reality that it is has only been possible because of the enthusiasm and support from so many instructors.
The route has been planned to take in as many places as possible over the two weeks and to involve as many driving instructors and pupils as we can.
Last year we raised an incredible £65,000, I hope we can exceed that amount this year."
To raise money for the charity, many driving instructors are covering their cars with sticky spots and asking people to donate money per spot.
Others are offering free lessons with donations to charity, conducting lessons wearing fancy dress and a variety of other activities.
Amanda King will be handed the baton from a Bristol based instructor on Wednesday 11 November in Shepton Mallet.
The relay will then travel through Street, Langport, Taunton, Watchet, before heading into Devon and then reappearing on Thursday 12th November to cover the South Somerset leg taking in Ilminster and Yeovil.
It will then continue its travels through the UK to its final destination in Swindon on Friday 13 November.
Each leg of the journey will be covered during a driving lesson with a pupil.
Louise Walsh will travel across the UK sitting in the back of each car.
All driving instructors are encouraged to take part by joining their local convoy behind the lead car with the baton, or purchase items from the online shop.
As of this morning, £59,227 has been raised for Children In Need.
To donate text PASS65 plus the amount (£2,£4,£5 etc) to 70070 or go to http://www.biglearnerrelay.co.uk/donate.