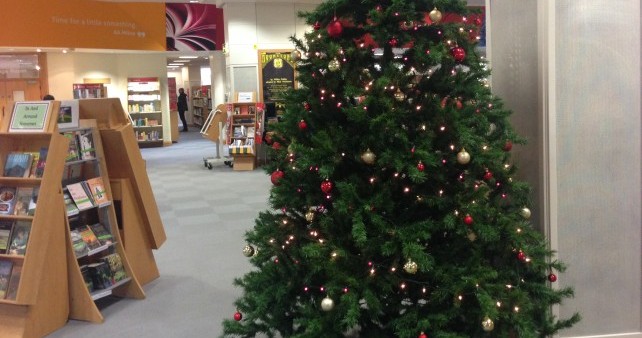 All 34 Somerset libraries now offer free Wi-Fi access to library members and visitors following a decision made by Somerset County Council Cabinet Members in March this year.
The investment in Wi-Fi and other improved computer facilities will allow libraries to develop new services, reach new audiences and enable local innovation. As a result more people will have access to resources, information and support.
One of the first new developments which has been made possible thanks to Wi-Fi enablement is the "Open the Box" project; a 'pop-up' digital skills centre which will move between five libraries over the next few months, starting in Cheddar and Crewkerne libraries this month (November). Using the library Wi-Fi, staff will help people use tablet computers to find out ways of saving money through using the Internet.
The Open the Box project has received funding from the Tinder Foundation and is part of a nationwide digital inclusion project. Somerset was one of 16 library services awarded funding from all over the UK who demonstrated innovative ideas for engaging with the local community.
Cllr David Hall, Somerset County Council's Cabinet Member with responsibility for Libraries, said:
"Wi-Fi enablement in all Somerset libraries is an important boost for the local community and reflects the changing needs we have for our local services thanks to the digital age.
We have been very pleased to be able to support the introduction of a free Wi-Fi service in all our libraries and the Open Box project is a fantastic opportunity to highlight the many benefits the service can offer."