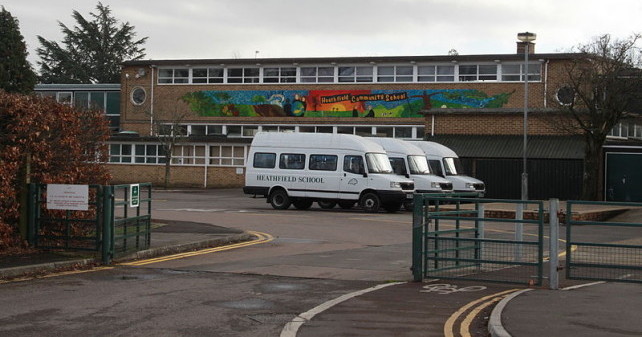 Heathfield Community School's headteacher Peter Peter Hoare has issued an important statement following 'considerable speculation' recently.
Police officers will be carrying out daily patrols  at the school and the school has cancelled its non uniform day on Friday.
Headteacher Peter Hoare said:
"You will no doubt be aware of reports this week of an ongoing Police investigation involving the school and I appreciate that this has been a cause of concern for students and parents.
I would like to reassure you that we have taken this very seriously and that all the right steps have been taken to ensure the safety of everyone at the school.
While I cannot go into detail, I can confirm that the individual involved is not in school.
We are confident that appropriate steps have been taken and the school will be open as usual and attendance is expected. I am aware of considerable speculation and rumor circulating at the school, particularly on social media. The Police advise that this is not helpful to their enquiries and I would ask that parents treat this information with caution and refrain from contributing anything that may prejudice the Police investigation.
Local Police Officers and Police Community Support Officers will continue to provide uniformed reassurance through their daily patrols. This is not only to provide support and advice for parents and people in the area, but also to receive any information from the local community.
The Police have asked parents not to call the Police 101 number, unless it is a genuine call that requires prompt Police action.
We are continuing to assist the Police and our partners and therefore it would not be appropriate to make further comment at this time.
If any parents or students have any individual concerns then please do not hesitate to contact their teacher or come to me directly."