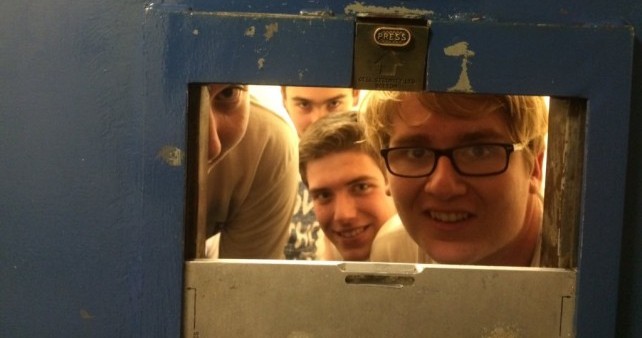 A day spent locked in police cells has helped Avon and Somerset Volunteer Police Cadets raise £1,000 in sponsorship for their units.
Teenaged cadets from the units based in Street and Taunton spent seven hours behind bars to raise the funds.
Cadet team leader Mark Bell organised the event to raise money to buy equipment for the units. He said:
"About 20 of our cadets volunteered to get a taste of what it's like to be on the wrong side of the law, with another 10 acting as police and detention officers.
"They spent the day at the disused custody suite at Taunton Police Station, experiencing being handcuffed, booked in, having DNA and fingerprints taken, searched and being put in a cell."
As well as helping the cadets raise sponsorship, the event gave the cadets valuable behind-the-scenes experience of policing.
The Avon and Somerset Police cadet scheme is run on sponsorship with volunteers giving up their time to run the units. You can find out more at www.avonandsomerset.police.uk.