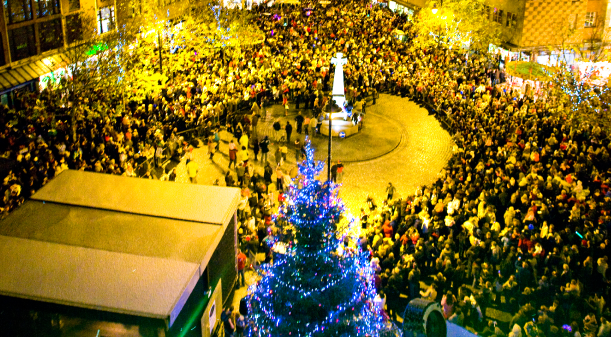 Taunton's Christmas tree lights will be officially switched on this Sunday after the planned event had to be cancelled due to stormy weather.
Organisers of the switch-on, Time4, had to take the tough decision to postpone it on advice from the Met Office thanks to strong gales and heavy rain that swept the country over the weekend.
Taunton Deane Borough Council, which is supporting the event, agreed that public safety had to come first – but officers are now working with organisers to arrange a re-run.
Pat Mayhew, of Time4, said:
"After extensive communications with Met Office on Saturday the decision was made that it would not be in the general public's interest to proceed with the event."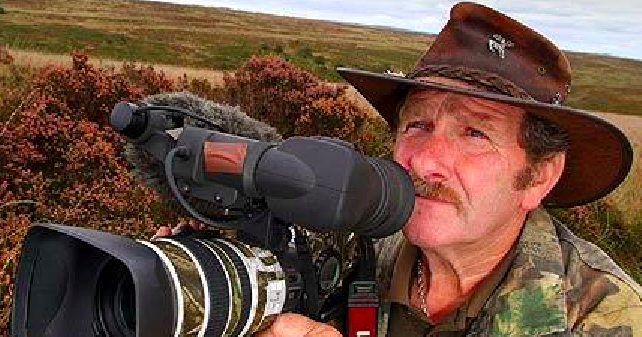 Apple FM are excited to be hosting the switch-on and we'll be joined on an open-top bus, thanks to The Buses of Somerset, with Johnny Kingdom who has kindly agreed to take centre stage when he flicks the switch at 5pm on Sunday (December 6) outside the Market House.
We'll be at Castle Green throughout the day and we'll be arriving in the town centre for the lights switch-on with Johnny Kingdom as well as the Mayor, Miss Somerset and Father Christmas.
Some of the town's other lights are going on this week to bring a touch of festive sparkle and encourage people to visit the town, especially for late-night shopping on Thursday December 3.
Cllr Mark Edwards, Events Champion and Deputy Leader of the Council, said:
"Time4 had no choice but to postpone the switch-on and of course this was disappointing.
"But I was delighted to see that the town was still very busy with people out enjoying the arrival of Father Christmas with his reindeer and visiting our shops to support traders.
"I do hope people will understand and will come out to support the switch-on this Sunday. We are supporting a month-long programme of events in Taunton this Christmas so there is plenty to do and to see.
"Our decision to spread the festivities over the weeks before Christmas rather than rely on just one big event was the right one. The organisers of the switch-on had no choice but to postpone due to the terrible weather."