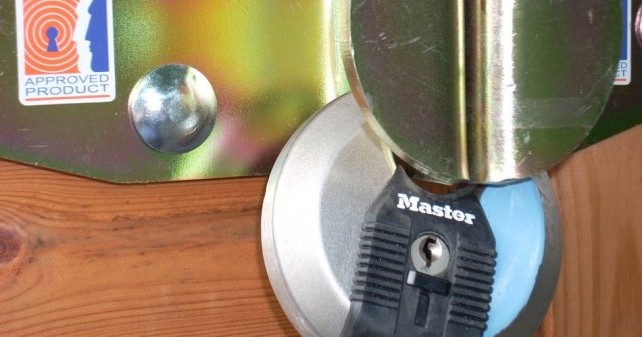 Please lock up your sheds and secure your tools – that's the message from the Taunton Central Beat team after a series of shed and allotment thefts.
"Unfortunately we have had quite a few sheds broken into on the Turner's Allotments and some other burglaries from sheds in the Staple Grove area of the town", said PCSO Adam Moore.
"The thefts took place during the evenings of the 27 and 28 November. Tools and bicycles were taken from sheds and garages in the area.
If anyone has got any information about any recent thefts, or any suspected criminal activity, then please get in touch with me and quote reference numbers 5215051116 regarding any stolen bikes or 5215049778 for any tool thefts or shed breaks."
You can contact PCSO Moore by calling 101 or you can email him via Avon and Somerset Police's website www.avonandsomerset.police.uk Alternatively you can contact the independent charity Crimestoppers on 0800 555 111. They never ask your name or trace your call.
PCSO Moore's Top Tips for Shed & Garage Security:
Consider fitting dusk 'til dawn security lights to the outside of your home at the front and back.
Photograph valuable tools and mark them with your postcode and house number, or the first two letters of your house name, then place the details on www.immobilise.com
Secure your garden shed, especially if you keep valuable items stored inside. Padlocks should be made of hardened steel. Buy the close-shackled variety to prevent hacksaws or bolt croppers being used.
Shed windows should be screwed shut or have window locks. Consider fitting a metal grille.
During the winter, remove high-value tools from your allotment shed and store them at home if possible.
Chain tools, cycles and other valuable equipment together using a high security chain or cable and a padlock.
Alarms can be extended to garages and sheds. Alternatively, buy a battery-operated audible alarm.
Most standard 'up and over' garage doors are easily overcome by a burglar. You can prevent this by drilling a hole through the channel above the wheels and fitting a padlock. Alternatively, fit a hasp and staple on each side of the door with a padlock or fit a specialist lock.