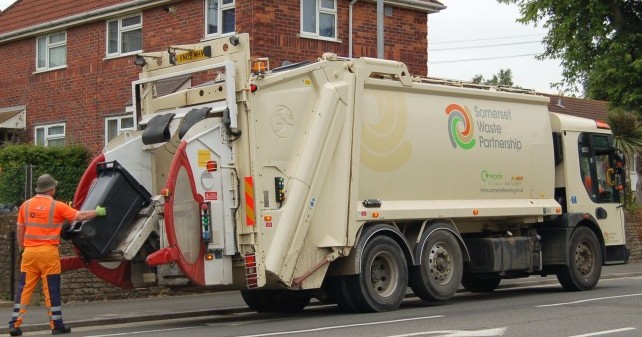 Battery thefts from waste vehicles are delaying some rubbish and garden waste collections today from parts of Sedgemoor, South Somerset and Taunton Deane. Recycling collections are not affected.
Replacement batteries are being delivered and installed, and pick-ups have begun, but residents due rubbish or garden waste collections today should leave their bins or bags out until the end of the day to allow crews to complete their rounds.
Scrap dealers are urged to be on watch for these 12-volt truck batteries being offered for sale and to report any suspicious activity immediately to the police.