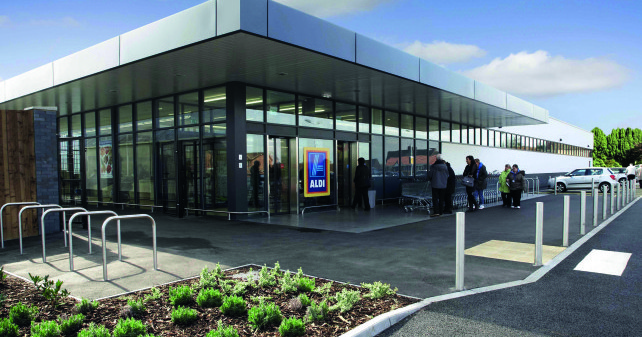 Aldi, the award-winning discount food retailer, has revealed its intentions for expansion into the Taunton Deane area.
The popular retailer has stated that it aims to open a number of stores in the authority over the coming years, bringing local investment and jobs.
A spokesperson for Aldi commented:
"We are in the process of a UK wide expansion, aiming to bring 1,000 stores and 35,000 jobs by 2022. We are conscious that Taunton Deane currently does not have an Aldi store within its boundaries and we are excited about the prospect of investing in the authority over the coming years.
"We are currently searching for sites that would be suitable to accommodate an Aldi store. We feel that Taunton Deane has a lot to offer and a great deal of potential through the current and planned future regeneration being driven by the Council."
A new Aldi food store represents a £4-5million investment, providing a modern shopping environment, which would offer increased choice for residents when completing their food shopping.
The introduction of each new Aldi food store would also deliver approximately 40 full and part time jobs for the local community. Aldi does not use zero hours contracts and all employees will be offered a salary of £8.40 an hour as a minimum from February 2016 – above the National Living Wage and the rate paid by its competitors.
Cllr John Williams, Leader, Taunton Deane Borough Council said,
"We were very pleased to meet with Aldi representatives recently and hear of their exciting plans for Taunton Deane which involves opening a number of their stores locally.
This is an opportunity to fill a distinct gap in the market as I am often asked by residents "when we will be getting an Aldi shop". We were delighted to hear about the planned investment due and welcome this to Taunton Deane.
Aldi told us it is the level of economic growth happening in Taunton that has encouraged them to pursue a long held ambition to invest in premises locally."
Those seeking further information about Aldi's intentions for the Borough can contact Aldi's Freephone information line on 0800 298 7040.