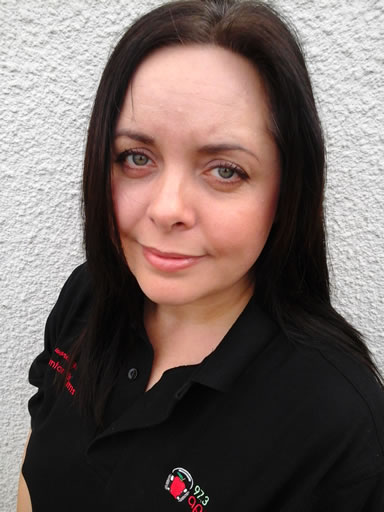 Meet Michaela. You may of heard her conducting many interviews with guests on our Community Matters show or she may of shoved a microphone in your face at many of the events Apple FM attend.
Michaela graduated in 1994 with hons Drama and Theology with Religious Studies, second year majored in TV and TV acting.
Rather excitingly, she was an extra on BBC Lovejoy when in 6th form and has since been in the Sky TV show "Trollied" as an extra too. She continues to be a Supporting Artiste for the TV /film industry and has worked as tour guide and performer at Granada Studios Tour, which she said was "very fun indeed".
Michaela loves music and all forms of media and has a real interest in people and the community and loves the potential for educating uplifting, celebrating and building community spirit through radio.
She joined Apple FM, thanks to Philip Knighton, getting on for two years ago and says she really enjoyed her on-air training with both Philip Knighton on his classical show Golden Delicious and Phil Hodgson on Drivetime.