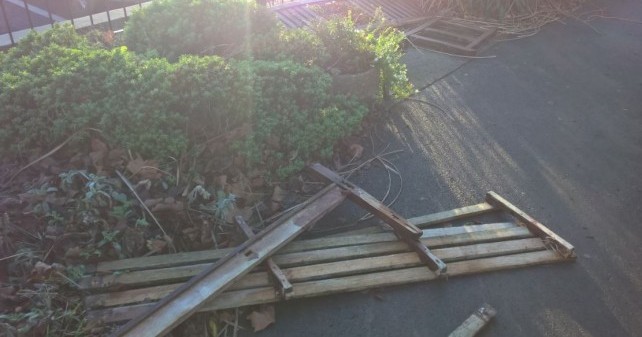 Avon and Somerset Police are appealing for witnesses after a number of benches were damaged in Taunton.
The incident took place on Saturday (19 December) at Jubilee Gardens, Priorswood at approximately 10.30pm.
The damage to the benches is estimated to run into several hundreds of pounds.
Witnesses have said that a number of teenage boys were seen in the area at the time of the offence.
The suspects are all described as black and between 14 – 15 years old. One had a long olive green parker jacket on and another was wearing a burgundy bomber jacket.
PC Steve Linton said:
"This was an act of senseless vandalism which will cost several hundred pounds to rectify. Thoughtless actions like these impact on the whole community. I would urge anyone with information to come forward now."
Anyone with information should contact 101 and quote crime reference number 5215067712.