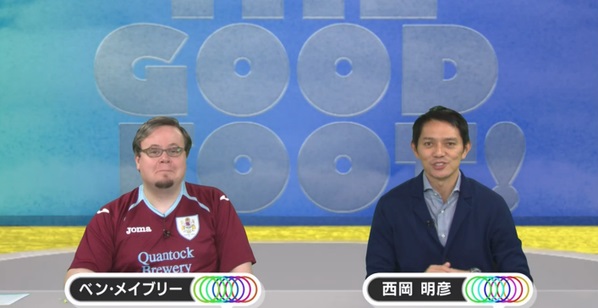 Taunton Town FC are extending their exposure internationally with confirmation that Japanese broadcaster J Sports are sponsoring the club's Evo-Stik League Southern game at home to Tiverton Town this coming Saturday (2 January).
The match sponsorship was arranged by Taunton fan Ben Mabley who originates from the town but who now lives in Japan working for the TV broadcaster as a commentator and studio analyst.
The Eastern connection has already resulted in a sizeable number of Japanese followers on the club's Twitter account and Town's profile will receive a further boost when the New Year clash against old rivals Tiverton is analysed on J Sports Daily Soccer News on 12th January.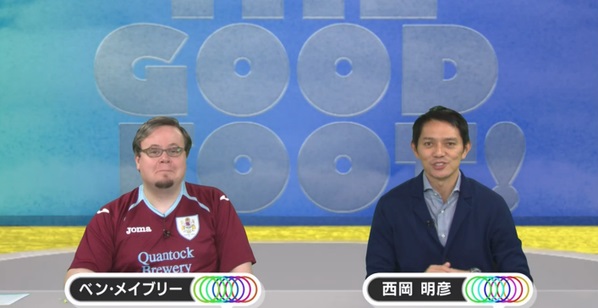 J SportsJ SportsBen, who is back in the UK for the Christmas period and who is pictured on the left proudly wearing his Town shirt during a J Sports analysis show said:
"I have made it my personal mission to tell our viewers in Japan as much about Taunton Town as I can possibly get away with, and am absolutely delighted that J Sports have been able to do a little bit to help out my hometown team."
Taunton Chairman Kevin Sturmey added:
"We're really pleased that Taunton Town has now gone international! I'm delighted that Tauntonian Ben Mabley who works for J Sports has secured this sponsorship and hope it may open up doors in Japan for us!"
The final word goes to Kenji Taguchi, a producer on J Sports who exclaimed: "Gambaré, Taunton Town!" (Come on, Taunton Town!)