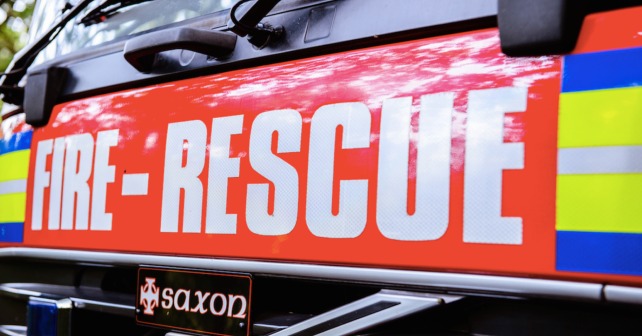 Three fire appliances from Wellington and Bridgwater were mobilised following a call from the occupant of a property saying they had a fire in their kitchen on Trull Road in Taunton at 20:18 this evening (Saturday).
At the time of call they were able to safely evacuate the property.
Shortly after arriving and investigating crews confirmed that the fire was involving the grill pan of the cooker and the occupants had covered it with a fire blanket, prior to evacuating and our arrival.
Crews used an additional fire blanket to ensure its extinguishment before removing the grill pan outside to open air.
Damage was confined to the grill pan only and once a full inspection had been carried out, duty of care was left with the occupants.