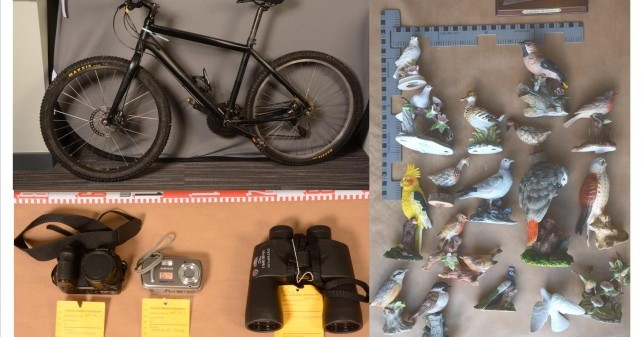 Avon and Somerset Police are trying re-unite items of property they believe to be stolen, with their rightful owners.
Officers in Somerset seized over 100 items last year following information provided from a member of public in relation to suspected stolen property being sold at a car boot sale.
Much of the property has been successfully returned to their owners, but a few items remain.
PC Mike Homewood said:
"We have been able to return much of the property we seized but we are keen to return everything and speak to people who either didn't report a burglary or who may not have realised something has been taken.
"We have made an arrest in relation to several burglaries in the Sedgemoor area from which the property is believed to have come from.
"In addition to the items shown in photos, we also have a number of travellers cheques and foreign currency.
"If you believe any of the items are yours, please contact me on the 101 number and quote 5215005767. You will need to be able to prove ownership either by providing receipts, photographic evidence, descriptions of distinguishing marks or serial numbers.
"I would also encourage people to property mark any high-value or sentimental items so if the worst happens and they are stolen, we can return them more easily. Property marking items can also act as a deterrent to thieves."
Visit Avon and Somerset Police's website for more information about home security and property marking www.avonandsomerset.police.uk