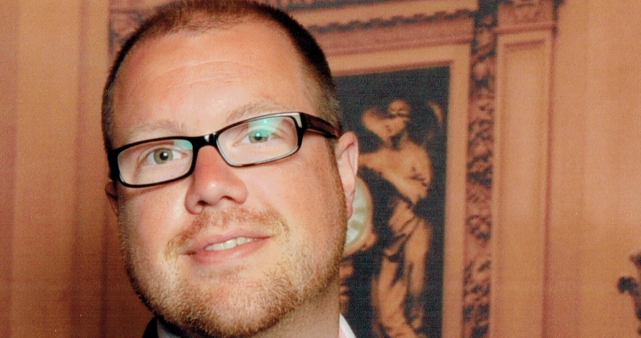 The Chief Executive of the Consortium of Lesbian, Gay, Bisexual and Transgendered Voluntary and Community Organisations, Paul Roberts, has been awarded an OBE in the 2016 New Year Honours List for services to LGBT communities.
Dr Greg Ussher, Chair of the Consortium of LGBT Voluntary and Community Organisations, said:
"I am so delighted that the leadership, commitment and passion of Paul has been recognised in the New Years Honours list. Paul is a powerful advocate for supporting infrastructure development in the LGBT sector across the UK and has championed many local and regional LGBT services over many years."
Paul Roberts who lives in Taunton, has been the Chief Executive of LGBT Consortium for nearly 5 years now, and has been working within the LGBT voluntary sector for over 15 years. His passion for the sector was awakened while at university, when he took on the role of Student Union Vice President and LGBT Liaison Officer.
He then was employed at The Intercom Trust, the South West's largest LGBT organisation, becoming Intercom's Deputy Director with specific responsibility for developing LGBT infrastructure across the South West, before taking the Chief Executive position at LGBT Consortium.
Paul said:
"I am absolutely delighted and humbled at being recognised in this way. I accept this not only for myself but for my entire staff team and Board of Trustees. Each and every one works tirelessly to ensure that LGBT infrastructure remains on the agenda so we can continue to see LGBT communities develop and thrive.
It means so much to me that infrastructure is recognised in this way and rest assured I will continue to be banging on every door I can to ensure LGBT communities have the voices we need at all levels of influence."
This is extra special knowing that someone has nominated me for this Honour and others have supported this nomination. I am truly touched by this and want to say thank you so much. I appreciate it more than you can ever know."
Dr Greg Ussher finished by saying:
"The entire Board and staff team of the National Consortium of LGBT VCOs joins me in congratulating Paul on this wonderful achievement."