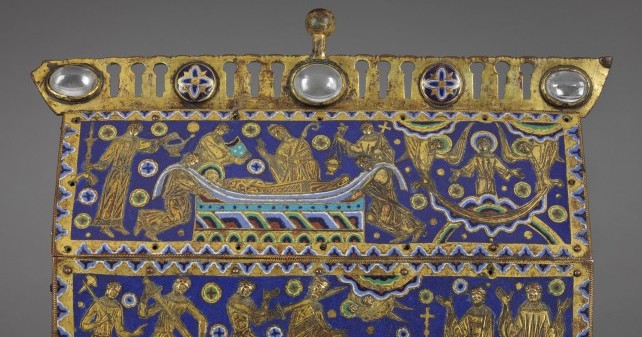 A jewelled and enamelled casket depicting medieval England's most infamous murder will be going on display at the Museum of Somerset in Taunton next Saturday.
The Becket Casket, made in about 1180, held relics of St Thomas Becket, Archbishop of Canterbury.
He was murdered in 1170 by knights who had Somerset and Devon roots and were followers of King Henry II.
The precious object is being loaned by the Victoria and Albert Museum in London and will be displayed at the Museum of Somerset from Saturday 30 January to Saturday 2 April.
Entrance to the museum is free, including visiting the Becket Casket exhibition.