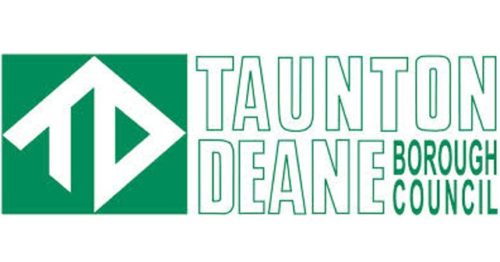 More than £16m of investment is being earmarked to help boost, promote and drive forward growth and development in Taunton Deane.
The Borough Council is planning to set aside New Homes Bonus income to pump-prime projects including essential flood alleviation, major transport schemes and town centre regeneration.
The investment is revealed as the Council sets out its budget proposals for the year ahead.
Leader, Cllr John Williams said:
"It makes sound sense that we set aside money received as a result of growth – providing new homes – to help pay for projects that underpin growth.
We have made it clear that we want to see Taunton Deane grow, prosper and develop a thriving and resilient economy providing the jobs and essentials such as roads that go hand-in-hand with new housing.
Taunton is the one of the fastest growing towns in the South West and we have ambitious plans with some coming to fruition. With our key partners we have secured funding for road improvements at Junction 25 of the M5 and the A358, and for the improvement of Taunton Railway Station.
We cannot fund major schemes on our own but by providing finance from New Homes Bonus we can attract match-funding and prime the pump to achieve our ambitions. As a Council we are committed to using the majority of New Homes Bonus to deliver growth and development to benefit our community, unlike a lot of Councils, who spend it on revenue costs."
The Council is preparing to set a balanced budget, with investment in growth and £40,000 set aside for a feasibility study into the re-opening of a railway station in Wellington.
The Executive is proposing a £5 a year increase in Council Tax as well as a 1.25% levy to help fund the Somerset Rivers Authority.
"It is important we deal with water at its source and throughout the catchment area as well as the Somerset levels which this levy will help fund," said Cllr Williams.
This would increase Taunton Deane's share of the total Council Tax bill from £137.88 a year to £142.88 p.a. for an average Band D property.
This means the average Council Tax payer would receive all Borough Council services for £2.74 a week.
The SRA levy would add a further £1.74 a year to the bill, with the money collected – an estimated £68,000 – going to the Rivers Authority.
The Council is also planning capital investments in a £1.05 million programme that includes £126,000 on improving the Orchard Centre car park and £388,000 for disabled facilities grants – adaptations and equipment that enable people to stay in their own homes.
Taunton Deane is continuing to plan and invest more in its own housing with an £8.5 million capital programme – this includes providing new kitchens, bathrooms and heating in its homes.
And £1 million is being set aside for the Council's social housing development – building new homes. This builds on the success of last year when £11 million was invested in 64 new houses at Creechbarrow Road in Taunton, now nearing completion.
Council housing rents are due to reduce by 1% in line with Government requirements, bringing the average rent down by 84p a week to £83.06.
Taunton Deane has seen its Government funding cut by just over 16% for 2016-17 with its Revenue Support Grant funding reduced by £738,372.
By 2019-20 RSG is forecast to disappear completely. This continues the challenge the council have been facing year on year from reduced funding. From 2013 to date the Council's core funding has been cut by £2.2 million – 37%.
The Council had predicted a budget gap of £1.3 million when budget planning began in earnest last November. But through a combination of savings and additional income, such as New Homes Bonus and Business Rates funding, a balanced budget has been achieved and most front line services maintained.
Cllr Williams said:
"Despite the reduction in our funding from Government we are continuing to invest in our community by pumping money into our growth programme, by improving our housing and by protecting the frontline services that our residents value so highly.
I take pride in the fact that we have managed the enormous reductions imposed on us, but through the committed and hard work of our staff, have continued delivering most of the front line services so valued by our community, and we are still planning and investing for the future.
It is remarkable that even though we are proposing a modest increase in Council Tax our residents receive all our services for less than £3 a week."