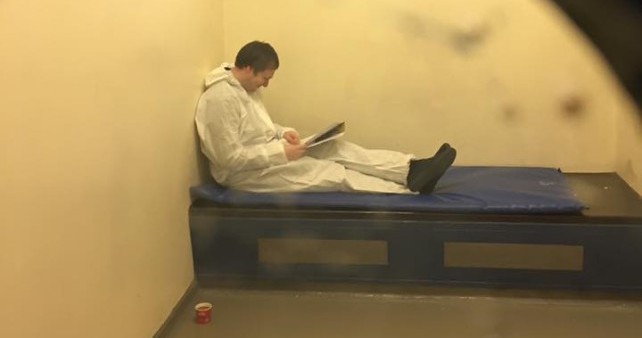 Adam Fouracre was locked up in the cells of Taunton Police Station yesterday to raise money for Stand Against Violence.
Adam was treated like a criminal and spent six hours locked up with no mobile and nothing to do.
Before going behind bars Adam said he wasn't intending on causing any trouble and that is was a sponsored event for the charity.
Adam, founder and CEO of Stand Against Violence said:
"For those of you who know me this will be hell on Earth so please sponsor me and make it a little more bearable."
Launched in 2005 following the tragic murder of his brother Lloyd, on the eve of his 18th Birthday, Stand Against Violence aims to prevent future tragedies such as this.
The specialist violence prevention charity focuses on violence reduction and prevention through education and increasing awareness and aims to prevent and reduce the chances of what happened to Lloyd from happening to others.
Adam described the charity lock up as "an interesting experience" and has said it looks like the charity has raised around £991.
To find out more about Stand Against Violence visit standagainstviolence.co.uk and to donate visit Adam's fundraising page.