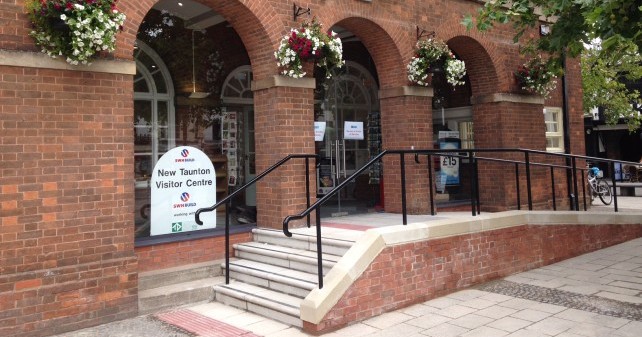 The Taunton Visitor Centre's relocation to the historic Market House is in line for a national award.
Contractors for the project, SWH Build, are part of the Considerate Constructors Scheme that ensures its members respect both the community and the environment.
They completed the move to the Grade II listed building two weeks ahead of schedule last summer making it energy efficient and easily accessible while protecting its character and heritage.
SWH Build also ensured that surrounding businesses and members of the public experienced minimal inconvenience during the work through consultation, co-ordination and by providing information leaflets.
As a result of their approach The Visitor Centre is in the running for a 2016 Considerate Constructors Scheme National Site Award.

The awards are presented to the top performing sites inspected by the Scheme's monitors each year. They are designed to recognise projects that have demonstrated exceptional levels of consideration against the Code of Considerate Practice which deals with the impact on the general public, the environment and the facilities provided for those working on site.

An independent panel determines which entrants should win National Site Awards based on scores and comments recorded by the monitors during their visits.
Andrew Hopkins, Taunton Deane Borough Council's Marketing and Visitor Centre Manager, said:
"The relocation and renaming of the Tourist Information Centre from Taunton's main library in Paul Street has made it accessible to even more people who can buy travel and event tickets as well as seeking advice on where to go, where to stay and what to see.
The Market House is one of the town's most important historic buildings, having been built in 1772.
It commands a strategic position in the town centre and is a true local landmark.
The project was undertaken with extreme care and attention to our surroundings and our neighbours. I cannot fault it.
We have settled into our fantastic new base and are working with neighbouring traders to create an area which will encourage people to enjoy this beautiful building in the heart of our county town."