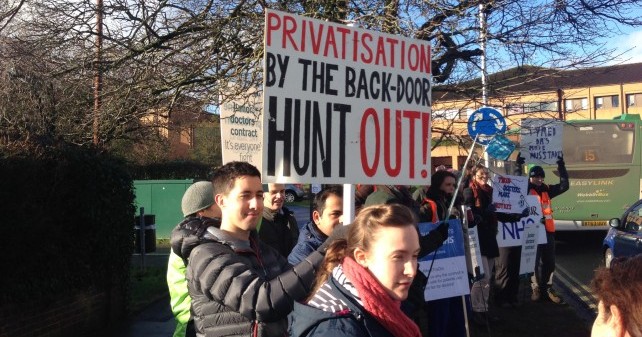 Musgrove has issued the following statement as junior doctors in Taunton and across the country go on strike.
Dr Colin Close, medical director, said:
"Nursing and medical colleagues have worked hard to put robust plans in place to ensure that the hospital remains completely safe during the strike period, and so we are confident that anyone coming to the hospital today will get the high quality, safe care they can expect from us.
Unfortunately this means that we have had to postpone some planned surgery and appointments to ensure that we are able to continue to deliver high quality care to those people who need us in an emergency. Where this has been necessary we have been contacting those affected directly as soon as possible. We apologise for any inconvenience this causes, however, patient safety is always our utmost priority.
If you have an appointment with today, and have not been contacted by us to say it has been postponed, please attend your appointment as normal. There is no need to phone in and check."