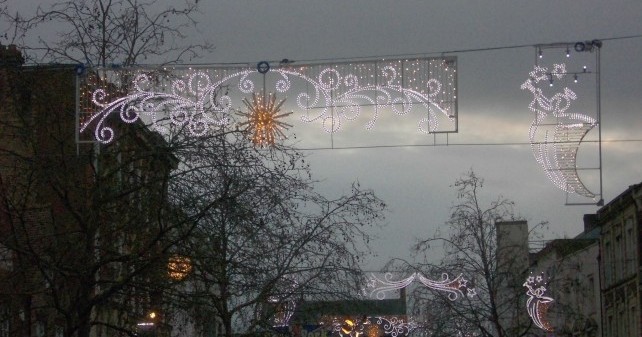 Planning is already under way for the Christmas 2016 festivities with Taunton Deane Borough Council working closely with partners, especially the business community.
Council representatives met up with delegates from key organisations involved in the Christmas 2015 programme to start laying the foundations for this year.
"It may seem extraordinarily early to start thinking about Christmas but we really need to make sure we review what went well in 2015 and what aspects can be improved," said Cllr Mark Edwards, the Council's Deputy Leader and Events Champion.
"We arranged a packed programme last year as we wanted to make sure our resources – financial and otherwise – stretched as far as possible.
We had some bad luck with the weather which meant we had to reschedule the lights switch-on but we also had some real successes.
Now we want to build on the positives, working with our partners, to make sure that Christmas 2016 is well-planned and that, weather permitting, is a celebration that we can all be proud of."
Taunton Deane Borough Council will continue to provide the focal Christmas tree in the town centre, kindly donated by Langford lakes in previous years, and to fund the central lights.
The council is working with Destination Taunton, an umbrella organisation open to businesses, attractions and event organisers. It aims to make sure Taunton town centre initiatives and activities are co-ordinated.
Cllr Edwards said:
"I am pleased we are working with Destination Taunton as it's vital to have the business community on board. Our mutual aim is to boost our economy, particularly in the busy festive season."
Andy Sharman, who chairs Destination Taunton, said:
"The council's support in delivering a successful Christmas programme is vital.  We will soon organise a Christmas planning meeting – open to all.  We want to hear what businesses want when it comes to the Christmas lights being switched on, for example.
We are keen to work with our local businesses and others to develop a Christmas programme that people will enjoy, will encourage more to visit Taunton and so support our economy."