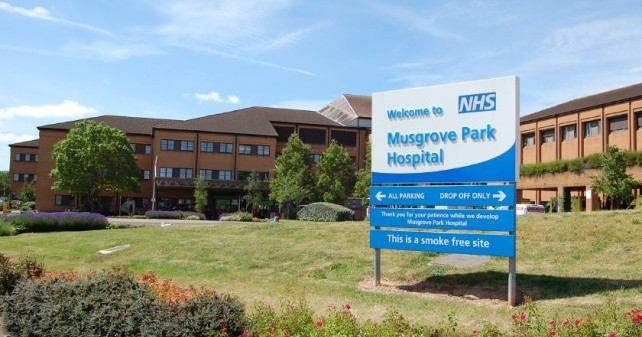 National NHS Staff Survey results for 2015 have placed Musgrove Park Hospital as the fifth best acute hospital trust in England for staff engagement levels.
The result is a tremendous achievement for Taunton and Somerset NHS Foundation Trust, the organisation which runs Musgrove Park Hospital, as it believes that excellent patient care is centred upon engaged and empowered staff wanting to do the best job they can for the people they are caring for.
The hospital received an overall engagement score of 3.95 out of 5 – a significant improvement on the score of 3.79 last year. The top scoring acute trust in England was Salisbury District NHS Foundation Trust with a score of 4.03. Northumbria NHS Trust was ranked second with a score of 4.02, Wrightington, Wigan and Leigh NHS Foundation Trust 4.0 and Dartford and Gravesham NHS Trust third with 3.96.
Dr Sam Barrell, chief executive of Musgrove Park Hospital, said:
"We have always worked on the ethos of putting patients first and really believe that great care can only come from colleagues who want to do the best job they can and continuously improve.
That is why we worked really hard to create a culture where colleagues feel they can be a leader no matter where they work or what their role is.  We want people to drive forward their ideas for change, develop their teams to succeed, give constructive feedback to colleagues when things don't go so well and feel safe to speak up when we don't get something right."
The overall engagement score is made up of a series of nine questions which are focused on:
Staff recommending the hospital as a place to work or receive treatment, which increased to 4.04 (3.84 in 2014) and compares to an NHS acute sector average of 3.76

Staff motivation at work which increased to 4.03 (3.88 in 2014) and compares to an acute sector average of 3.94

Staff ability to contribute to improvements which improved to 73% (68% in 2014) and compares to an NHS acute sector average of 69%.
In all three of these key finding areas Musgrove was placed in the top 20% of acute trusts nationally.
Other areas to note were:
% of staff saying that care of patients/service users is my organisations top priority at 85% (up from 74% in 2014, average acute score 75%)

% of staff recommending my organisation as a place to work at 74% (up from 63% in 2014, average acute score 61%)

% of staff saying that if a friend or relative needed treatment that they would be happy with the standard of care provided at 82% (Up from 78% in 2014, average acute score 70%)
Although the survey was really positive for Musgrove overall, with 24 out of the 32 key findings scoring average or in the top 20% of acute trusts, there are some areas we know we need to focus, particularly around staff reporting incidents, errors or near misses once they have witnessed them (30% said they had witnesses such incidents, down from 39%% last year, however, with 84% saying they then went on to report the incident, the hospital is among the lower performing trusts nationally for this indicator.
The report also highlights a lower performance for staff reporting that they have experienced harassment, bullying or abuse. Although this is an area of real concern that we are actively working to address, a large part of these responses appears to be inked to a specific department area where we are aware of concerns and have been supporting the team.
Dr Barrell said:
"We are clear that there are still areas that we need to really focus on, however, overall this is a really positive result for the whole hospital and one we are really please about.  It shows that our hard work and investment in colleagues, to improve the experience of those using our hospital from across Somerset, is having real benefit."
For the full staff survey results visit http://www.nhsstaffsurveys.com/Page/1010/Home/NHS-Staff-Survey-2015/